This essay was originally sent as an email newsletter on April 8, 2021 with the subject line "CT No. 76: Platform like a content professional" and a review of newsletter organizer Stoop Inbox.
The attraction and deception of the digital economy lies in how easy it is to seemingly build something out of nothing. All you need is a phone and a brain and you're on your way to becoming a famous creator, right?
Anyone who has been through the churn of a media company or been the lone blogger at a startup knows this isn't true, that building a digital platform isn't some magical fever dream where an audience appears drooling at your door the second you press publish. And it's not purely burnout-inducing, daily posting "hard work" that defines success in the digital creator economy — it's a strong business model and an understanding of media (that's"medium" plural, not the media industry).
Creating an online platform is so easy, even my dog can do it!
Software investments, subsidized by venture capital, tax incentives, and the promise of open source ideals, often start low-cost. You're probably familiar with the Uber/Lyft model: get everyone to use an expensive-to-build, disruptive service for "free" or heavily discounted, sweeping the perception of the cost under the rug. Now that you've apped a cab to your exact location, you'll never whistle for a speeding car again.
Content platforming software operates similarly: Build your audience with us for free! Then pay us a percentage when you start to charge them! Or make them look at ads you can barely control!
It's not a scam; it's a business model, and whether you want to launch a solo creator business or an enterprise content marketing operation, it's worth deep consideration before you choose the software where you want to build your platform. Creators are building their business with the software companies they choose, and the best content businesses carefully consider who and how they are being hosted.
Digital culture makes it uncomplicated to spin up a platform — far easier than working with a printer to publish a magazine or selecting cameras and hustling for dollars to make an independent film. But once you've established an audience, migrating from one platform to another can be time-consuming and costly.
Why? Well, believe it or not there are some consumer protections in content distribution algorithms that guard against abuse and misinformation. Switching email providers means that you have to re-warm your IP. Toggling content management systems is an undertaking. Jumping from one platform to another means that a certain percentage of your audience just falls off, never to return.
Additionally, the more regulated the tech industry becomes, the harder it will be to just hop from one platform to another. Data management, distribution and digital storage actually isn't as free as the heavily subsidized tech industry spent the past two decades making you believe. Hosting and serving your content to an audience takes energy and resources, and at some point you have to invest in that storage. The costs are often minimal to start out, but as your popularity grows, so does your data footprint and your management bills.
Before you choose a platform for yourself or your company, think seriously about what how you want to create, manage, distribute, maintain and monetize your content. Jumping on the easiest, most popular or cheapest/free-est platform probably isn't your best bet.
Even when you're itching to just press publish, spend a few hours thinking about what you want your content to be and how you want to interact with your audience. The best platform software for you is specialized, designed for specific types of businesses, and often has a community of its own.
The four most common content platform software models
Broadcast: Keep 'em watching
Do you like pontificating to a passive audience that is essentially powerless to respond? How about running advertisements that, decade after decade, your audience goes out of its way to avoid? If so, the twentieth-century broadcast media model is for you.
I'm kidding, just a little, since I broadcast. Or, at least I did until December. Content marketing is a broadcast model: show that you know what you're talking about (thought leadership) and people will seek your services (inbound).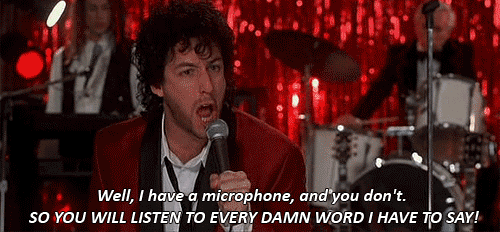 The more well-known broadcast business model is the one the "attention economy" thrives upon: gathering, and then selling, eyeballs. Broadcast media is free or low-cost for audiences who are willing to put up with advertisements that may be tailored to their interests (although as much as Louis Vuitton advertises on the NYT, a website I peruse every day, I'm still never going to be a customer).
Audience: As big as possible — gotta get those eyeballs, even if they're from jerks
Revenue: Large-scale CPM advertising or none at all, with content creation written off as a marketing cost
Content: Designed to sensationalize and "tell stories" or advance a specific perspective, with the goal of keeping people on-platform for as many ads as they can stomach.
Comments: I mean, sure, people can write comments on broadcast digital outlets because it's "great for SEO," but it's effective at engaging the editors or publishers as yelling at a TV.
CTA: Read, watch
Archival capabilities: Can you put ad units on it? Then, yes!
Content KPIs: Unique pageviews, and other traffic metrics, impressions, reach
Example publishing software: Facebook, Twitter, Instagram, YouTube, any content management system that enables easy embedding of programmatic display ads
Subscription: Nice work if you can get it
The other side of the legacy media coin, subscription, is just that: obtaining revenue directly from individuals who like what you publish. As many have discussed recently, it's incredibly difficult to build an audience of paying subscribers from scratch, particularly if you're not doing any original research or you're writing about consumer topics like cultural critique or tech hype.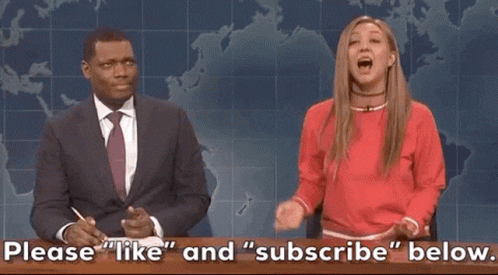 That said, people and publications make plenty of money based solely on a subscription model. The best ones provide original reporting and perspective, and the worst ones built an audience doing those things and now just write, I guess.
In a subscription model, your audience is directly tied to your content and, consequently, to you/your business — your writing, your publishing frequency, your tone and all your tics. If they tire of you, they churn away.
Audience: As big as you need it to be to make your revenue goals, but not nearly as big as a CPM model
Revenue: Individuals forking over their hard-earned dollars
Content: Whatever keeps the audience paying, even if they're not necessarily reading every word
Comments: Same as broadcast: Sure, you can have comments, but is anyone here for the comments section?
CTA: Subscribe
Archival capabilities: Not really — subscription models are essentially periodicals, so a loosely organized archive is generally fine as long as you keep publishing every day
Content KPIs: Paying subscribers
Example publishing software: Substack, Ghost, Clubhouse for creators, Medium, Revue, whatever Twitter is planning
Membership: Audience acquisition, product-by-product
The halfway house between subscription and community, membership requires a larger base audience who are interested in your content, services and products based on the value they provide. Content membership businesses can run the gambit from "the ME club" (OnlyFans, I guess) to professional associations.
Membership models mix products and subscription, with a base of content and access to add-ons like classes, job boards, etc. Since a membership model relies on different subscribers accessing different content at different levels, it's often more admin- and data-heavy than broadcast.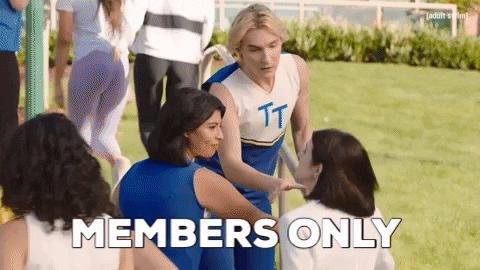 The Content Technologist is on its way to becoming a membership model, although other products are still in development. (Soon! I swear to god this course will be done soon!)
Audience: Clubby, large enough to accommodate segmentation or multiple product permissions — i.e., different people interested in a variety of types of content
Revenue: Multiple, varied revenue streams including virtual/live events, courses, etc.
Content: High-value, varied frequency, opportunities for participatory/collaborative content with audience
Comments: If enabled, more asynchronous and forum-style, focused on individual products or events
CTA: Become a member
Archival capabilities: Searchable content archives can be an absolute gold mine and passive user acquisition vehicale, so yes: archive.
Content KPIs: Platform logins or engagement frequency, product sales
Example publishing software: Memberful, MemberStack, OnlyFans, Patreon
Community: The conversation is the value
True digital communities are absolute gems — deep wells of active participants all creating content together, moderated by the most patient and social individuals in the history of time. Content communities are built with the same features as social media, enabling individuals to direct message or tag each other. Communities rise from some sort of passion, purchase or fandom, and content derives as much from conversation and sharing as from the community leader's or moderator's content.
Community participants can be very engaged, to the point where the most passionate members log hours of participation weekly or even daily. A moderator or five are necessary to ensure the community welcomes new members and doesn't, well, devolve. These business models allocate as much to audience support and moderation as they do to content creation – an aspect many legacy media businesses dabbling in the community space often forget.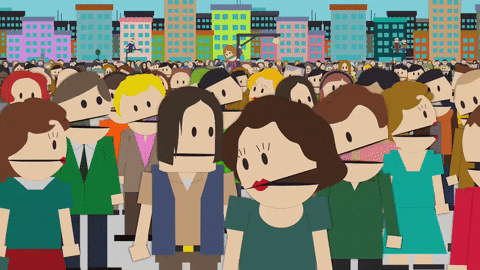 Audience: Chatty, opinionated, extremely online, and larger than a straight subscription or a membership model but far smaller than broadcast
Revenue streams: Ads, subscriptions, and product options are all fair game here — but the attraction is the conversation
Content: Extremely frequent and designed to provoke relevant conversation
Comments: Yes.
CTA: Join
Archival capabilities: Loosely organized, as much as is manageable
Content KPIs: Comments, shares, interactions
Example publishing software: Slack, Discord, Tribe, Circle, Disciple, Facebook Groups
More questions to ask while you're exploring content software platforms
Because there are always more considerations, especially in the field of content technology, chew on these questions before you invest in and platforming software.
Do you want to accept donations? If you do, are you a nonprofit or registered charity? Are you planning on that one day?
How do you describe your business? Are you a creator? A growing organization? Most software platforms will describe their audiences because they know where their strengths lie!
Where do you want to gather audiences from? Local or global? There are systems to accommodate all of them, but it's different than starting a shop and then opening more shops. What kind of taxes do you have to think about?
What are the content types you want to host? Can the platform you choose host that content easily?
Technology is an investment, and you should know who you're doing business with. What does the company value and what other kinds of communities does it advertise as its case studies? Are its founders benevolent deities or total jerks?
What kind of service and support will you need? When I can afford it, I hire on service. I would either like a dedicated rep (depending on what I'm investing) or a deep knowledge base.
Will you need to move your data or connect it to other services? Is there an API, integration or an export capability?
So before you jump on the next hype machine, think about the long-term impacts of the software companies you partner with.
---
Hand-picked related content