This essay originally was published on May 6, 2021, with the email subject line CT No. 80: "Own that brand!," alongside a review of media management software Brand24.
Whether you're launching a startup, running for office, filling the streamwaves with a new podcast, or just putting a shiny new coat of paint on your personal portfolio, you want to show up in search results when someone types your name into Google. Showing up on your brand name is the bare minimum, a sign of digital legitimacy in a world full of shady, sketchy fly-by-night operations.
Bully for you: You can set up high-quality branded search in a few hours, and you don't need anything more than a landing page on your domain name. Unless your name is John Smith (or your culture's version of a super common name), or you've decided to name your business after an established entity (good luck, Amazong and Best Buoy) or common noun (i.e., your brand name is Bread), brand SEO is neither challenging nor technical. Like many things in web, it's mostly checking a few boxes and filling out forms.
I recommend optimizing your brand SEO if you are running a new ad campaign, cross-promoting, working on publicity/earned media or engaging in any activities that may cause someone to Google your name or your brand.
What is brand SEO?
Brand SEO means owning your brand's Search Engine Results Page (SERP), so that when someone searches for "The Content Technologist," the homepage for The Content Technologist is search result number one, preferably with a knowledge graph attached.
Most of the search work I do for clients is non-brand SEO, aka showing up for generic or long-tail search terms that don't mention your brand by name. It's an entirely different process with lots of research, structure, editorial insight and intentional content development. Brand SEO is much more straightforward -- so straightforward that I hate charging clients for it. (Thus: this DIY guide.)
Ideally your branded SERP comprises:
Your homepage and sitelinks (if you're bigger than a landing page)
A knowledge graph of your brand details (smaller brands and individuals will work up to this)
Links to branded social profiles
Links to others who have written about you
The five steps to owning your brand's SERP
1. Your domain name = your brand
It's 2021, so your domain name should be some iteration of the name of your brand. Do not build your website on the domain "sassybeerreviews.com" if your brand name is Spunky Brewster.*
It doesn't matter to SEO what your domain suffix is, either. If you're .io, .com, .agency, .movie, whatever. Just pick something familiar that folks can remember. Don't pick .org unless you are a nonprofit. (I'll probably chuckle if you are parked on a .net, though. Dot net. Hehe.)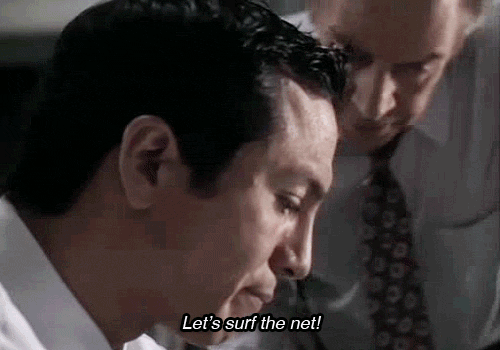 If your brand name is already taken, you can always go the "helloBRANDNAME.com" route, or combine your brand with a short description of what you sell, i.e., "BRANDNAMEsoftware.io." Keep it short, and don't make it weird.
Back in the mid-90s, the St. Paul Pioneer Press newspaper parked and built its business on TwinCities.com. It's a bit of an in-joke among local mediafolk now, a sad attempt at early internet media branding that has weathered the past two decades of digital storms. "The Pioneer Press, the paper that primarily covers St. Paul? Oh you mean TwinCities.com." The paper eventually 301 redirected "pioneerpress.com" to TwinCities.com, and is now owned by Digital First Media, aka Alden Global Capital, so we just hope it survives another five years.
*Probably not a great name if you're going for beer review domination in the UK, or you're trying to target anyone but the Xennial demographic that remembers the tv show Punky Brewster.
2. Build a better search snippet
More commonly known as your SEO title tag and meta description, your search snippet is the "shelf space" for your brand. The snippet is the first text a potential audience member sees when they search on your brand name so, yeah, it's important! Have a writer compose it, and you may want whomever is in charge of brand standards to review before you press publish.

An ideal brand homepage title tag is under 65 characters and follows this format:
Brand name | Core target keyword
On your homepage, your brand name should go before the pipe in the title tag. On every other page for which you are optimizing, your brand name should be second, after the pipe.
Why a pipe and not a hyphen? Title tags are truncated by pixel width, not character count. A pipe uses fewer pixels and looks cleaner.
So:
Clark Kent | Smallville mayoral candidate 2021
Jiminy Cricket | Orlando, FL author
Your core target keyword should succinctly describe what your company does in the same way that people searching for your brand might. It's where you want to name your niche. For example:
Classic movie podcast
Minneapolis restaurant
Women's vintage store in St. Paul
You are essentially linking your thoughtfully chosen brand name with your equally thoughtfully chosen core target keyword.
I've written about meta descriptions before, but basically: You have 110ish characters. Describe what you do, entice users to click through, and add a creative call to action. Don't overwrite. Keep that snippet snappy.
3. Own your Google My Business (GMB) profile.
Chat with a local SEO specialist, and they'll go on extensively about googlemybusiness, all one word, slurring together. Optimizing your business profile in Google is crucial if you have a physical retail location that you want people to visit.
Google My Business enables business owners to communicate directly with big Goog, providing the structured data needed create a knowledge graph that registers your physical location with Google search and maps. It helps business owners manage Google reviews, photos, social profiles, hours, that sort of thing. GMB is extremely straightforward, although the process requires mailing a postcard to a physical address and entering a code, which can be a pain, since the little Google postcards have a habit of getting lost or thrown away.
And if you don't have an address? Especially if you're working from home, you don't need to list an address unless you really want your personal information broadcast on the internet. If you don't want to list your address, select the box in GMB with the option "My business delivers goods or services."
Keep your My Business profile up to date. Make sure to enter your holiday hours if they change. Respond to your reviews. Track how many calls you're getting from your profile. Many people won't even click through to your website, so ensure GMB has the most current, accurate information. Don't be like the cocktail bar where I used to work, whose hours were listed as opening an hour before we actually opened, leading to disgruntled customers and employees alike.
Unlike Google search, if you have trouble with Google My Business, you can call and speak to a rep on the phone, and they can help you.
4. Add Schema Markup/structured data to your homepage.
Structured data tells search engines and computers what to do the information on your website. I spend so much time talking about structured data to clients because it's hugely important. I cannot stress this enough: Sites that have good structured data straight-up get indexed faster and more accurately.
Structured data is also called Schema Markup, and it's the web's Dewey Decimal system. It's a light bit of Javascript (JSON) that organizes your information for computers to read. Brand Schema connects your website, social profiles, business hours and other details into one handy knowledge graph.
Some website builders like Ghost and Squarespace add Schema markup when you fill in all the SEO-oriented fields in the back-end. You can see if you already have schema on your site with Google's Rich Results Tester.
But if you're on Wordpress or any other more traditional website back-end, you'll want to add Schema Markup either with a plugin or just append the code to your site.
To ensure your brand is listed properly in search, use your web builder or tag manager to add these Schema Markup code snippets to your homepage:
Website
Organization, if you are a business
Person, if you are an individual within a business (could also be added to the About, or Meet the Team page if you want to list individuals at a business)
Local business, if you have physical locations
If you don't know how to Schema, I don't blame you! It's confusing and I need to look up the details nearly every time. This handy tool from Merkle is all you need to generate and implement your brand's structured data.
Once you've added your structured data, you can make sure it works correctly (Javascript is prone to break after all) on Google's Rich Results Tester.
5. Fatten up that website footer with all your company details.
I'm a huge fan of informative web footers, or fat footers. Whether you have a full website or just a landing page, your audience will look to your footer when they can't find what you want.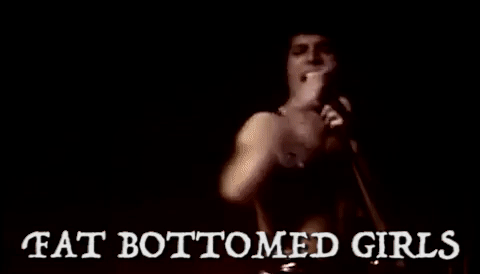 Make sure a link to your "contact us" and/or "about us" page is in your footer. If you have physical locations, make sure to list your addresses and phone numbers in your footer. If you have multiple products under the same brand, list the product names in your fat footer while linking to their pages.
List your privacy policy and trust signals in that footer. Fatten it up like you're the witch and your curious web visitors are Hansel and Gretel. (This simile doesn't work beyond one sentence.)
That's it! If you take care of those five items on your homepage, you'll have a good handle on your brand SEO.
Other brand SEO considerations for more established organizations
About page: List everything about your brand on your About page: your brand story, team members, locations, values/mission statements, careers. Your About page should comprehensively represent you as a company and brand. No one cares about your brand enough to click through to multiple About pages, unless you have extensive content in one area or another.
Locations pages: If you have multiple locations with unique information about each location, you may want to have individual webpages on your site for each location. However, you do not need location pages if you're only going to list an address and phone number on a page. Doorway location pages with thin content aren't helpful; informative location pages with rich content are.
Canonicalize!: If you have multiple pages or websites that discuss your brand, you may want to consider canonicalizing them. In this process, you add tags to your other branded websites that tell search engines not to index the sub-pages, but instead to prefer your One True Homepage. Canonical tags tell search engines: This is the website to list first.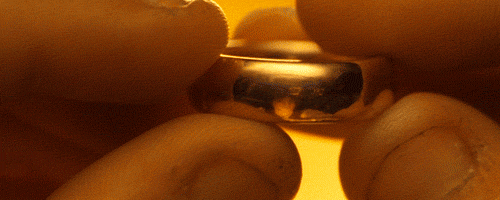 Deindexing old brand sites: DO NOT ATTEMPT UNLESS YOU KNOW WHAT YOU ARE DOING. Let's say you started your brand on a platform (like Substack) and decided to move your brand to a website. No matter how well you optimize your new site, because your brand was created on Substack/the platform first, it has more equity, so it's listed first on your branded SERP. If you have Search Console access to your old branded pages, you can now temporarily deindex old pages or an entire site from Google with a simple request. I just did this for my old Substack archive, so it doesn't show up in search results first when people Google "The Content Technologist." The deindexing only lasts six months... hoping I'll have figured out what to do with my archive before then!
Paid branded search: If you want to really own your branded SERP and you have the budget, pay for a branded search ad campaign. That way, your website for sure shows up at the top of search results, even if your competitors bid for paid search ads on your brand name (a thing!). It looks like you have your poop in a group if you run brand ads and optimize for organic search, and your results will help your overall brand lift tenfold.
---
Hand-picked related content