Previously in this series: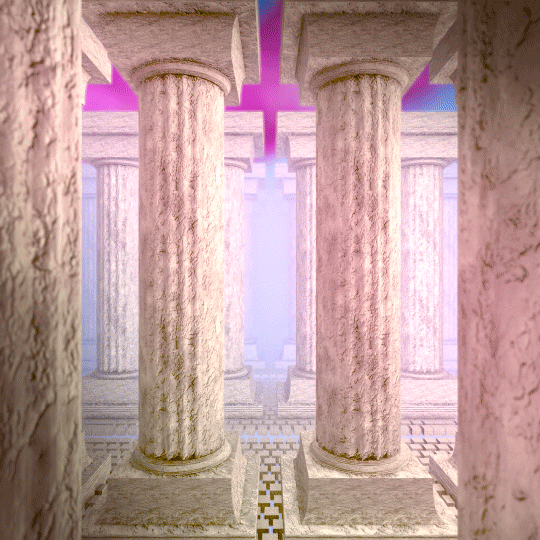 It's the end of January: your strategy is set, your pillars are solidly holding up your brand values, and your content is flowing into all the right channels regularly.
(If you're not there yet, don't worry: in my experience most corporate content operations don't get their content strategies rolling until Q2. January is for negotiating and signing contracts.)
Once content operations are rolling, it's time to measure. Many content folks freeze at the thought of measurement, perhaps because bad data science and unrealistic measurement expectations have burned them in the past. Please tell your bosses and stakeholders who still think great content can't be measured directly: Quality content measurement is not only possible; it's crucial for ongoing success.
Whether you're an independent or managing a content team, good measurement requires
Looking at your own data and measuring progress instead of comparing to other brands
Understanding what can be measured and how those dimensions impact your content goals
Building digital measurement systems to manage multiple pillars' worth of content
Executing a report that demonstrates the content's business value
You'll find multiple methods for measuring content out in the wild, so if my approach doesn't work, do your own exploring. But here's my framework, which I've spent the past decade building and tweaking.
What to measure in a sustainable content pillar strategy
What are you measuring? Understand different categories of digital measurements can clearly map content tactics to business success.
Web analytics tools like Google Analytics are built for ecommerce, not content analysis. Building content-focused dashboards requires sifting through a slew of ecommerce-first metrics and organizing them so they better measure your content.
If your content operation is driving brand affinity, you may want to focus most heavily on awareness and engagement. If you're looking for solid leads, conversion metrics will likely be your north star. And if your goal this year is to improve growth from search, visibility's going to be the ticket.
If we've ever worked together in a client-consultant relationship, I've likely explained my measurement framework, which helps content creators both optimize and drive revenue from their business content. Most often I build dashboards that measure all four of the below dimensions:
Visibility - Is your content seen in your target distribution channels? Algorithms directly impact visibility, so typically SEO and social content strategies have target metrics related to visibility.

The most common visibility metrics are organic impressions and traffic. For email content, deliverability and even open rates can track visibility.

Awareness - Do people know your brand? Where visibility is machine-assisted, measuring awareness is more human, related to direct action. Awareness metrics include brand searches and earned media mentions.
Engagement - Once they're aware of your brand, do your readers/customers/followers care enough to read or engage with your content?

Engagement can look as basic as a reader organically sharing a blog post or as complex as an active forum or comments section.* On most platforms, engagements from individuals impact visibility, so measuring the two separately is helpful to determine whether you're actually making a connection or just viral in passing.
Conversion - How well does your content produce revenue-driving actions? Revenue-driving is crucial, since even the most no-strings-attached content marketers will be most successful when they can clearly demonstrate how content supports the business.

Also, most digital metrics can be easily faked or gamed, but revenue keeps content operations going in the long-haul. For The Content Technologist, I count revenue-driving conversions as paid subscriptions and requests for partnerships. Your conversions may vary.
*God love you if you still maintain an active web-based comments section.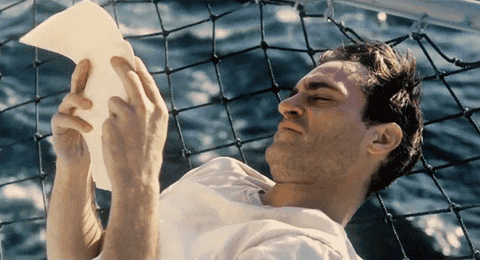 Audience size doesn't matter - a digression
But where is the category for audience size? you may ask, empowered by the subscription hype of the past two years. My take: Self-reported audience size is an outdated metric, artificially inflated by media companies for decades, difficult to confirm, useless on its own and not transferrable across platforms. Small audiences can be far more profitable than large ones. No single metric on its own is indicative of content business success, especially not audience size.
For most content programs, I classify "soft conversions" like free double-opt in newsletter sign-ups as one-time engagements. Why? Just because someone signed up doesn't mean they're for you.
Instead of absolute size, good content businesses measure actions and sustainable growth rates in the categories above. From the viability of 1,000 true fans as a business model (hello, this newsletter) to the fact that Twitter followers don't convert to sales, books or otherwise, audience size is no match measuring the above, which are more effective for driving business results. While you may be collecting subscribers so you can one day attract investors or advertisers, pure audience growth is not a the best measure of content success.
How to measure content pillar performance: About content groupings
Content is easiest to measure if you set up your filtering system when the strategy is executed, rather than the week the report is due. With your content divided into pillars, you can start categorizing pieces of content through a tagging system, or by grouping the content through individual URLs.
💡
For sustainable digital content businesses, it's the body of work that matters, the expertise that's built over years of publishing regularly.
Content performance insights are also far easier to glean when content is measured in bulk. For sustainable digital content businesses, it's the body of work that matters, the expertise that's built over years of publishing regularly. That's why viral content businesses are rarely long-lasting: when there's no content in your long-term vision, it's difficult to remain evergreen. One or two virally successful pieces of content can distract creators and team from the promise of the whole.
But not every page on your website is included in your content operation. Your homepage, about pages, utility pages, product pages, ecommerce, what have you, need to be separate from your content reporting. That's why I'm a huge fan of content groupings.
Content groupings measure performance in siloed pillars, so each pillar only contains certain URLs or tags. Each grouping can contain as many pieces of content as fit the pillar. For example, when grouped correctly, a content team can examine the performance of all pure article pages versus all pages with video embedded. The pillar metrics are then exported to a dashboard or report, so you can look at performance in aggregate, rather than individual URLs or the whole website.
The Content Groupings feature in Google Analytics has been a lifesaver for my content dashboards. I suspect it's not the most popular feature because it wasn't immediately migrated to Google Analytics 4, and the GA4 content groupings implementation is more of a workaround than the ease of the old Universal Analytics feature. But it's a damn good feature for to organize measurement of long-term pillar performance.
Groupings can also be implemented in social media or your email service provider if you use a scheduling tool that appends tags or campaigns to each post/send—just ensure that you're tagging thoroughly from the get-go to avoid a massive mess.
In websites, as long as you have a list of URLs, you should be able to measure content groupings with any analytics tool, but it might require a bit of spreadsheet programming to organize the data so it's manageable. If you can, enlist your analytics or dev team's help in setting groupings on your website through Google Tag Manager or, if you are still using Universal, the old Google Analytics. If not, give it a go yourself, or try using Google Analytics segments to approximate pillars. I'm putting together a guide for creating content groupings in the near future, so stay tuned.
The first step in content reporting: Benchmarking
Your content pillars ideally are going to take your business to new heights, but to measure growth, it's a good idea to mark your current stature. Absolute numbers mean nothing if you aren't tracking the change over time. As soon as you get your groupings set up, it's time to benchmark yourself.
What should you benchmark? Any metrics or KPIs that you're hoping to grow. I recommend gathering data from the most recent 3-12 months. Here's a few metrics to start your content grouping benchmarks:
Average organic monthly impressions for a group of pages (source: Google Search Console, Google Analytics, social analytics)
Average number of entrances from each active channel, i.e., organic search, email, Facebook, Twitter, etc. (source: Google Analytics)
Average monthly engagements in each channel (source: channel-specific, multiple sources, with engagements identified by your team ahead of time). Please don't benchmark engagement rate, since that's highly dependent on algorithmic visibility.
Average time on page, time on site, pages per session (all GA)
Subscriber churn rate (multiple sources, depending on how you manage subscriptions)
Monthly conversions (set up tracking in Google Analytics after defining conversions)
Average monthly conversion rate
Sometimes benchmarks are used as a way of comparing your business to others in your industry. Because all content operations are vastly different, in practice I've found very little value in "industry benchmarks." Content operations have the most success when they focus on growth of their own work, rather than focusing on others.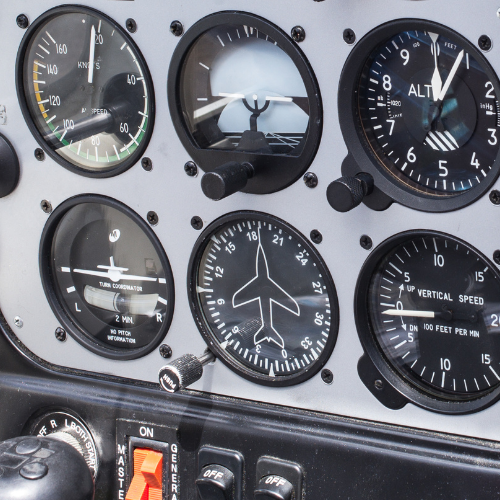 Ditch real-time monitoring and create better reports
The biggest lie in digital media is that content metrics should be analyzed in real-time, and I have to hand it to Chartbeat and the entire real time analytics industry for making media executives believe in immediate returns for decades.
💡
Real-time content analytics are deceptive, reward misinformation over fact-checking, and disincentivize high-quality long-term content projects like investigative reporting or evergreen topic expertise.
Especially when we're working in pillars, it's far more effective to measure long-term, monthly, quarterly, or even annually. As noted in the previous installments, a good pillar strategy shifts every six months at its most rapid pace, and even then you're not making tweaks rather than radical changes.
That said, whether you're using a dashboard or building an annual performance deck, here are some tips for reporting out your success:
Start with steady growth for everything you've benchmarked. A year of 5% growth month over month can have a far bigger impact on a content business than a single viral hit.
Call out notable observations and anomalies in your data. If you don't, your stakeholders will ask about them.
Provide insights, or why, to the best of your knowledge the growth, observations, or anomalies occurred.
Make recommendations of what to change and how you think it will affect results.
Define next steps for your content approach, including a realistic timeline for changes you want to make. Even if you're not recommending major changes, it's a good idea to to showcase what you're planning next, especially if you're beholden to a higher authority.
You'll likely see that one or two of your content pillars accomplish certain objectives, like lead generation, while another one or two support brand mentions and social shares most often. Some pillars may just be popular or well-optimized and contribute to overall visibility. Pillars can serve one or multiple roles in the measurement ecosystem, and the results will often surprise you.
💡
By measuring visibility, awareness, engagement and conversions across all pillars, within six months you'll better understand the role of your content as it supports your values and contributes to business performance.
With regular publication and a strategic approach, content operations can be profitable and contribute significantly to business growth, whether they're the centerpiece or just one aspect of an enterprise shebang.
And, since you've connected your pillars to your values (see the second part of this series for how that's done), you're now able to demonstrate how well your values impact your business goals.
Best of luck in your ongoing measurement – and I can't wait to hear about your successes.
---
Hand-picked related content