Read the first two installments in this series: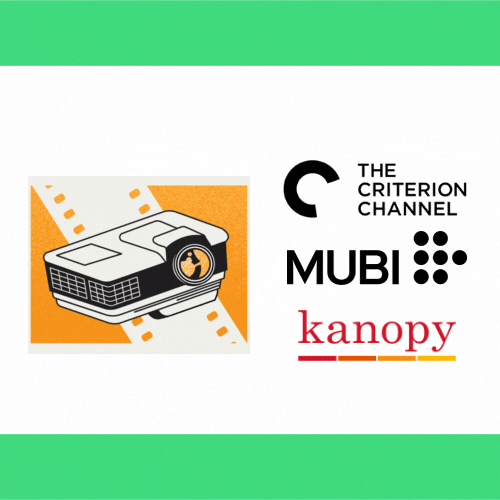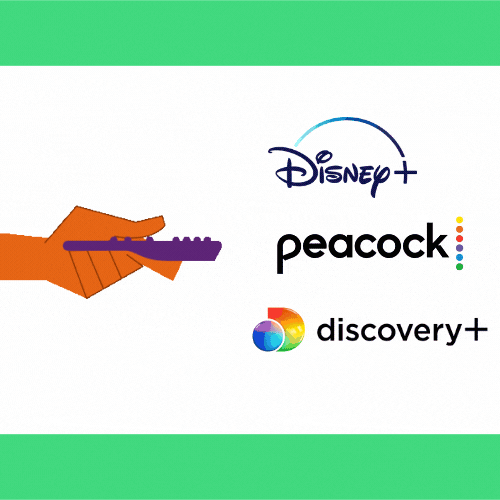 Their technology was first to market and laid the foundations for all streaming services to come. So how do Netflix, Hulu and HBO Max compare to the other video streaming services now that they've reached digital maturity? This week we're taking a look at the legacy streamers, the old guard, the ones who claimed the top spots in the streaming-on-demand market long before legacy media thought it was feasible.
Streaming on demand is now somewhat standardized, thanks primarily to Netflix and Hulu in the late aughts. These disruptors created the first user interfaces, honed their recommender systems, and experimented with personalization. Their users were attracted by the low-cost and free services, along with minimal commercials and on-demand HBO's Now service joined the fray in 2015, proving that high-budget TV could generate subscribers on brand name alone.
Roughly a third of American households regularly stream video, up 66% from pre-pandemic numbers. For someone who spends all day on the internet and all night bingeing streaming content, this may feel low, but it's actually a massive percentage of market share that any broadcast or cable channel would be happy to have on their programming.**
In late 2021, post-pandemic and after some dust settled following new services in the market, Netflix's streaming market share is around 20%, Hulu's is at 13% and HBO Max 12%, making them three out of the top four readily available streaming services in the U.S.*** So have their interfaces kept up with consumer savvy?
**People who live on the internet often need a hard reminder that the majority of people, in the U.S. and globally, do not live on the internet.
***Amazon Prime holds around 16% market share, but longtime readers will know that I really hate Amazon on principle, so not shining any love their way, even if they did produce I Love Dick, one of my favorite limited TV series of all time.
HBOMax: Scrolling, scrolling, forever scrolling
Technically, HBO Max is a new app, wholly different from HBOGo and HBONow, the previous iterations that I used when I could borrow someone's login or occasionally had the extra cash to subscribe. It comprises many Time Warner brands, including Turner Classic Movies, Cartoon Network, Adult Swim and CrunchyRoll, and features a deep catalog of shows and movies.
Using the app remains similar to the experience of HBO on cable, a subscription I've been conditioned since the womb to consider an erudite treat for fancy people. Logging in reveals a deluge of premium tv shows, some decent movies-just-in-and-out-of-theaters, and promotional content for all of the above. So much promotional content, in fact, that one can forget it's a service that features no outside advertising. I have no idea what the ad-filled subscription is like, but I expect it would be even more cluttered with promotional items.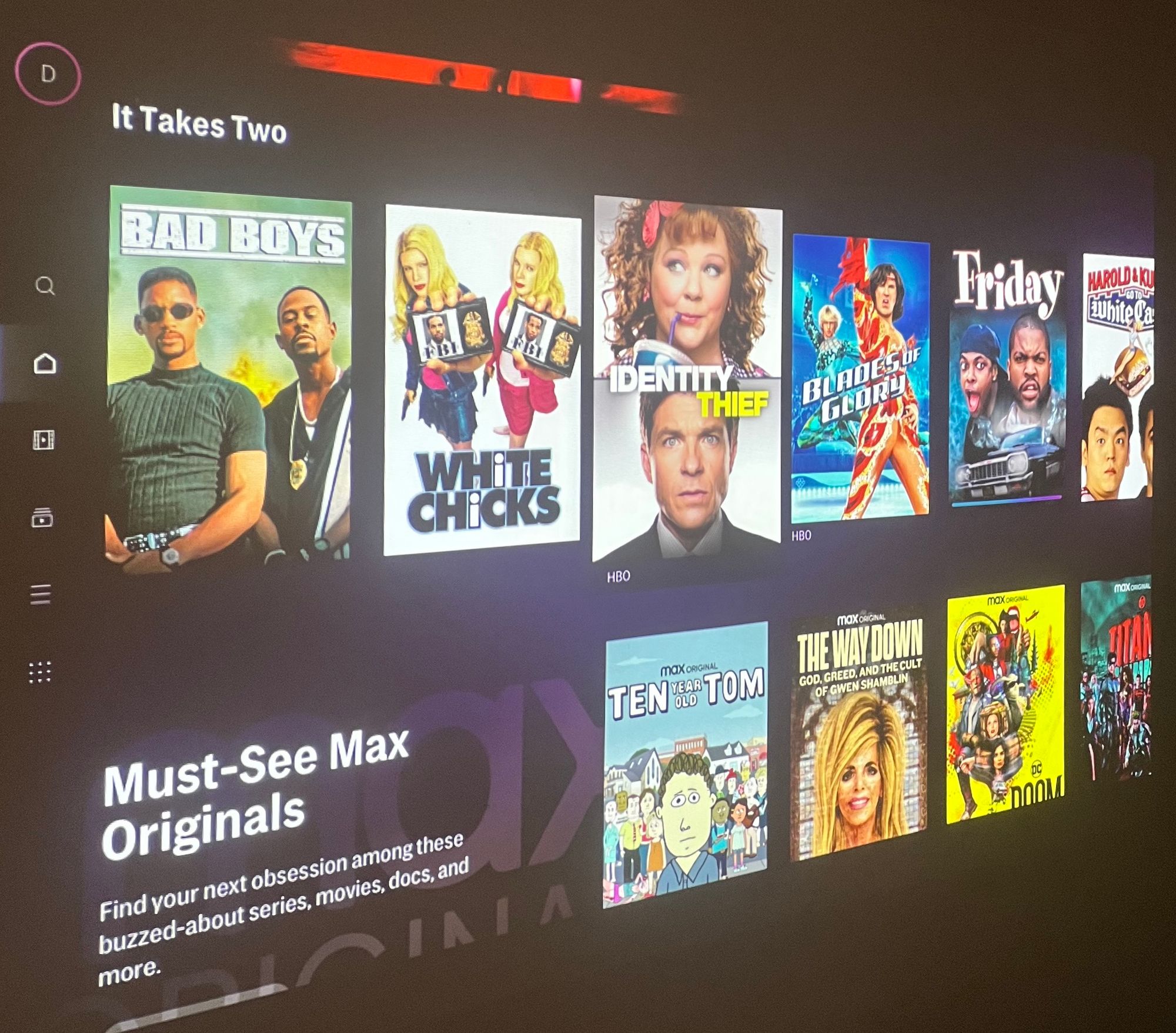 My issue with the HBO streaming services has long been that there's too much content to browse through, even when filtered. In top navigation and the left-hand search bar, users can filter by high-level genre or channel. Some lightly curated content collections live on the homepage. But whichever filters are applied, I still find myself scrolling, forever scrolling through unsorted, unfamiliar shows presented in alphabetical order.
So I turn to the search filter, which works well most of the time. But HBOMax's content library is so deep that occasionally its search algorithms get overwhelmed and forget their job. This week I finally got around to starting Mike White's limited series The White Lotus, but my first search for "White" gave me zero related results until I deleted the whole thing and started again with "The White."

Now that I've saved and watched The White Lotus, HBOMax will never again forget that we had that experience just a few nights ago, and it asks me to resume the show on every login. But other than understanding viewing history and a marked watch list, there are no real options to personalize or evaluate content within the list. I'm always served everything, it seems, no matter whether my past consumption habits indicate I'd be interested.
If you're just interested in good movies or looking to pass the time, many of HBOMax's classic film titles can be found on more affordable services like Hulu and Criterion. This isn't the place to get into subsidiary rights discussions, but I'd be happier with a more exclusive library and a cleaner browsing experience.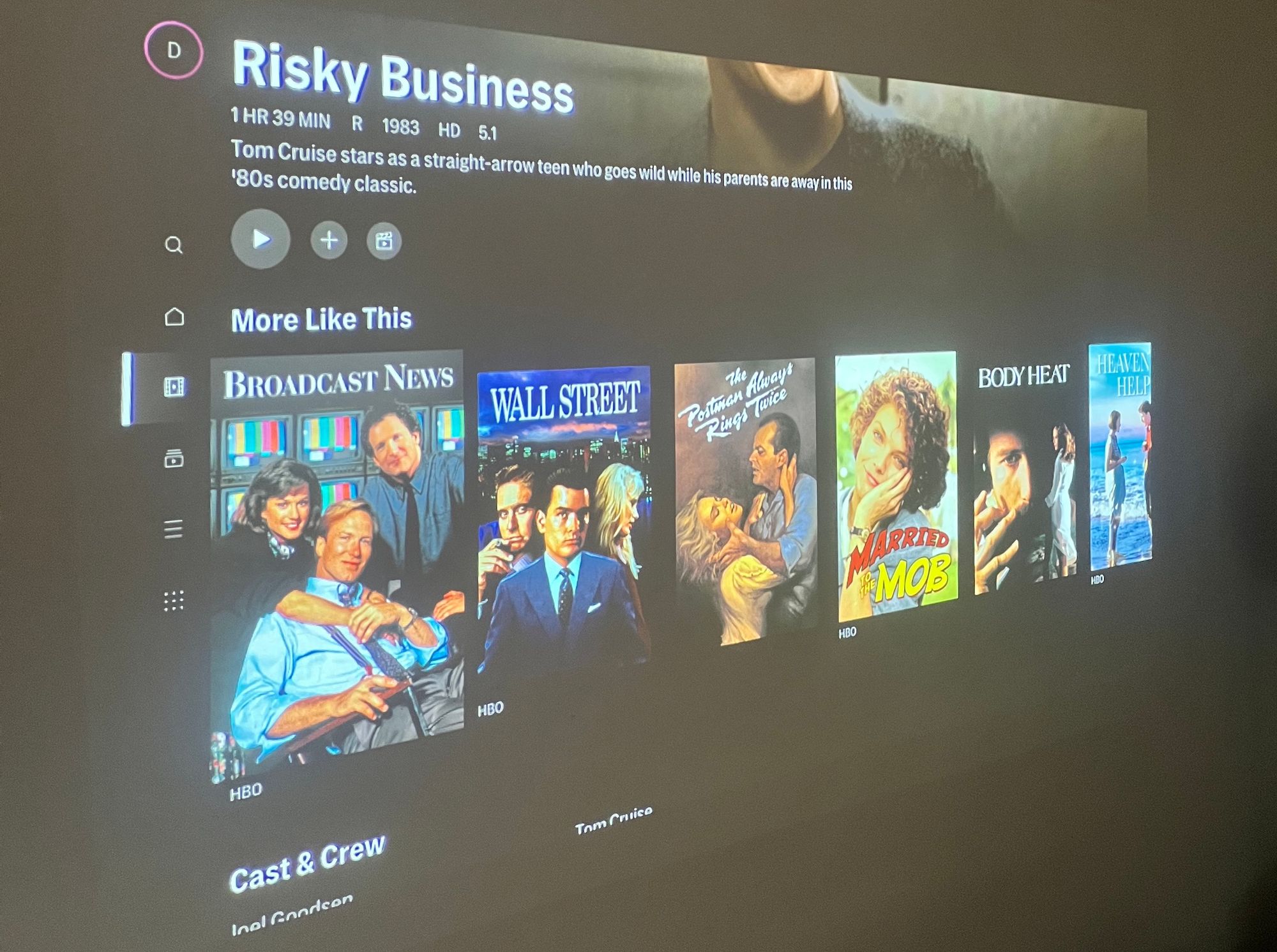 Although it seems the company is trying to gradually shift their brand to just Max, it's still relying on the premium cable service's fancy reputation and their high content production values. And hey, it works! We resubscribed after a six-month lapse in anticipation of Succession season 3, and friends report similar subscription habits. HBOMax: it's a seasonal thing.
Hulu: Great content,  awkward UX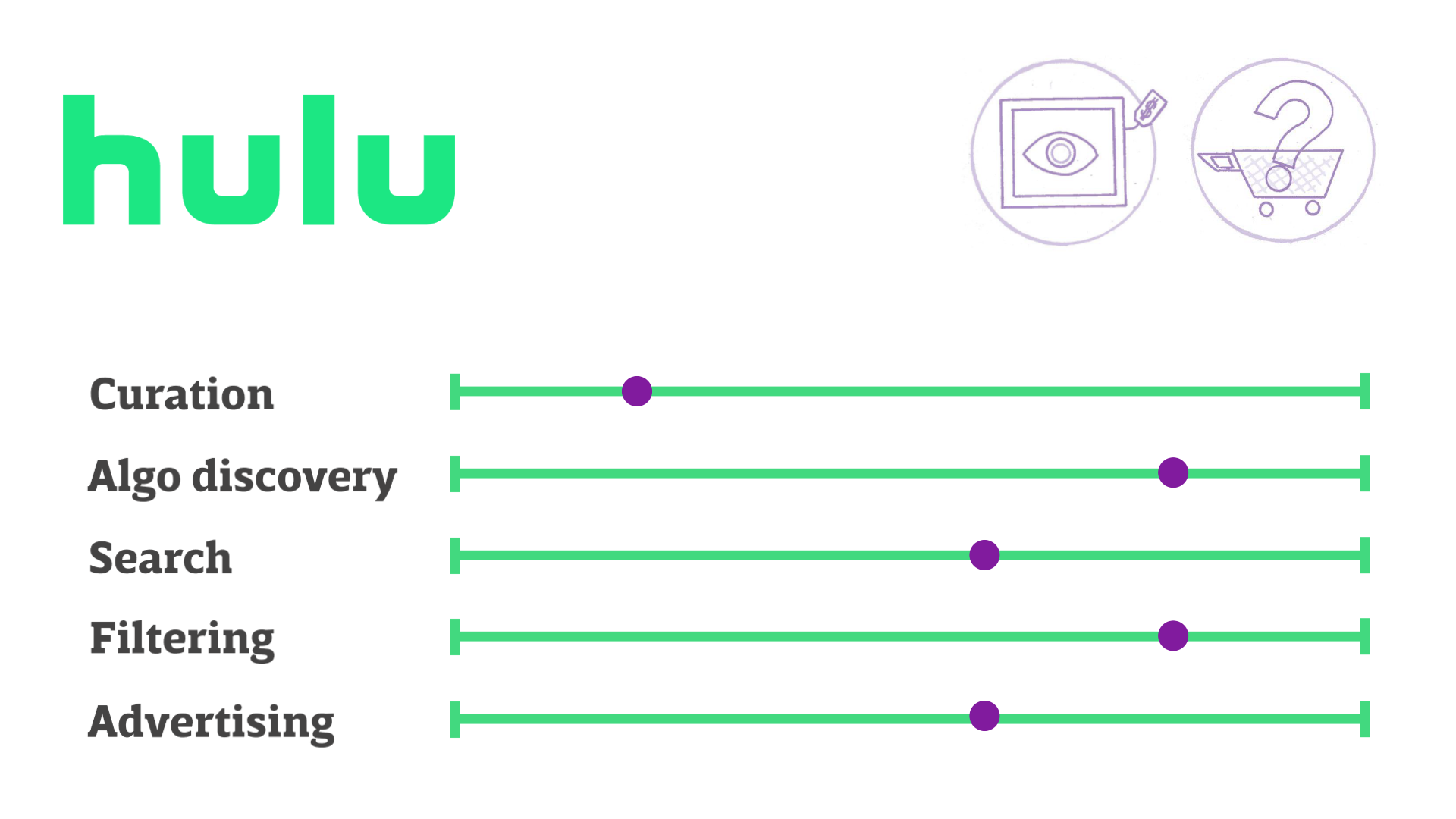 Hulu began as tech-without-content, a platform that partnered with the major American legacy broadcast giants to keep network content top-of-mind for late aughts cord cutters. It was simultaneously independent technologically and highly dependent on the success of network shows to build audience.
As of late 2021, the service offers assorted popular shows from Fox, CBS, NBC and ABC, even though both CBS and NBC have spun off their own streaming services (Paramount+ and Peacock, respectively). Its ad-free offering is still the best way to watch popular tv without commercials.
Browsing Hulu is somewhat personalized; it remembers that I'm most often there to watch my stories (old episodes of The Amazing Race, Bob's Burgers, and America's Next Top Model), and doesn't stray too far from the formula. It correctly recommends travel shows and action movies on my homepage. In recent updates, the service has added significantly more metadata for film content, so users can finally view directors, actors and runtimes along with a vague meta description.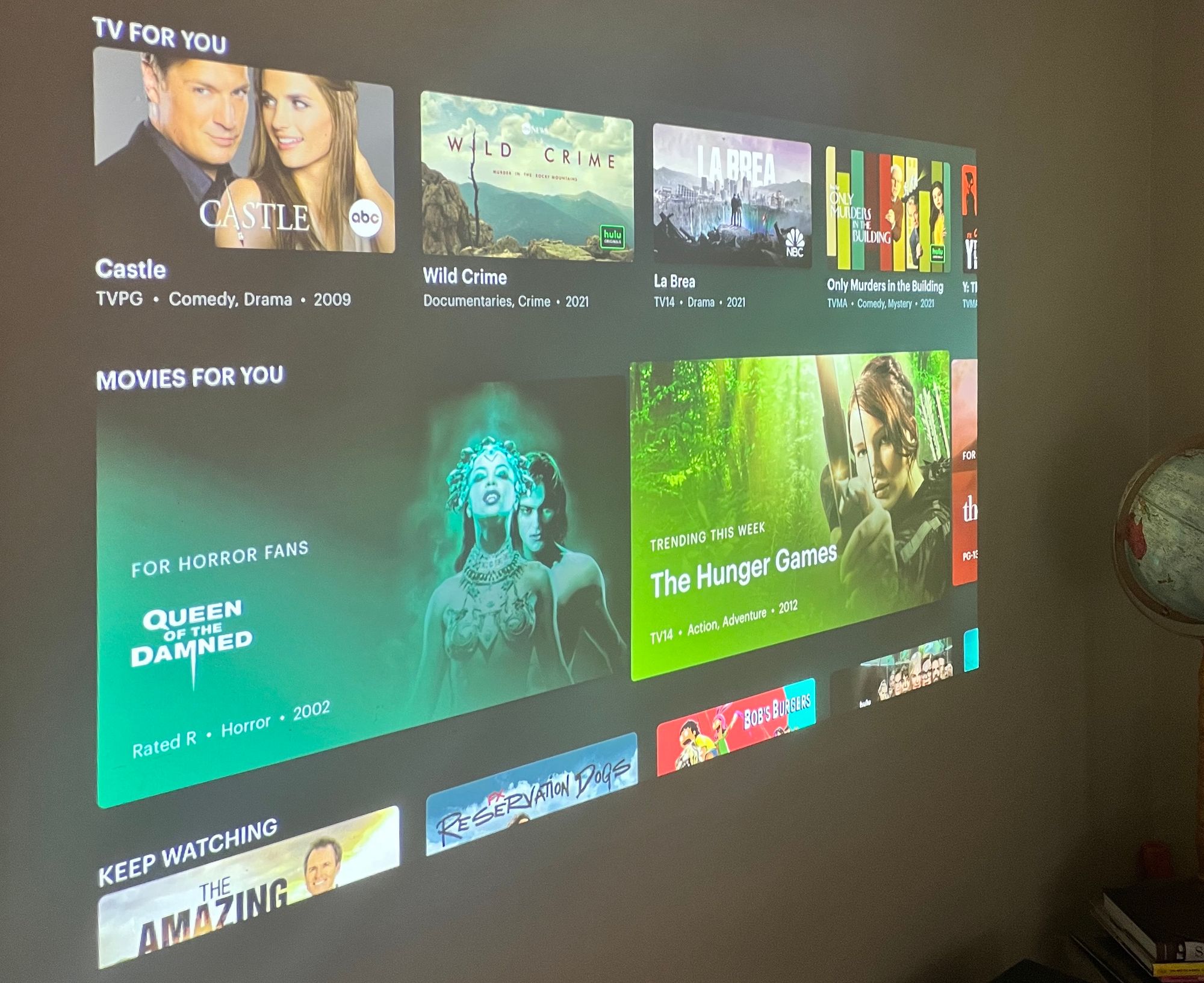 Hulu's investment in original content, particularly Reservation Dogs and films like Palm Springs, keeps me subscribed and interested in where the service is going. With no clear brand identity besides "a place for everyone else's good tv,"it's cool to see more original content supplanting the service's shifting brand identity.
But the user experience could use some work. My biggest complaint Hulu's over-promotion of its own products. I am not interested in live sports, or The Only Murders in the Building, or Vacation Friends, and yet, there's the promotion, again. I don't know how many times I have to passively skip over a promotion for this service to understand: I'm not interested.
Hulu's top navigation system is still clunky as well. Whereas many of the other streaming apps have solved complex navigation with right- and left-hand columns, Hulu still lists a top nav and sub nav at the top, confusing both me and my Apple TV. Its saved content section is awkwardly titled "My stuff," like it's Windows 95 or something. The whole experience could get a makeover, and I'd be ok with it.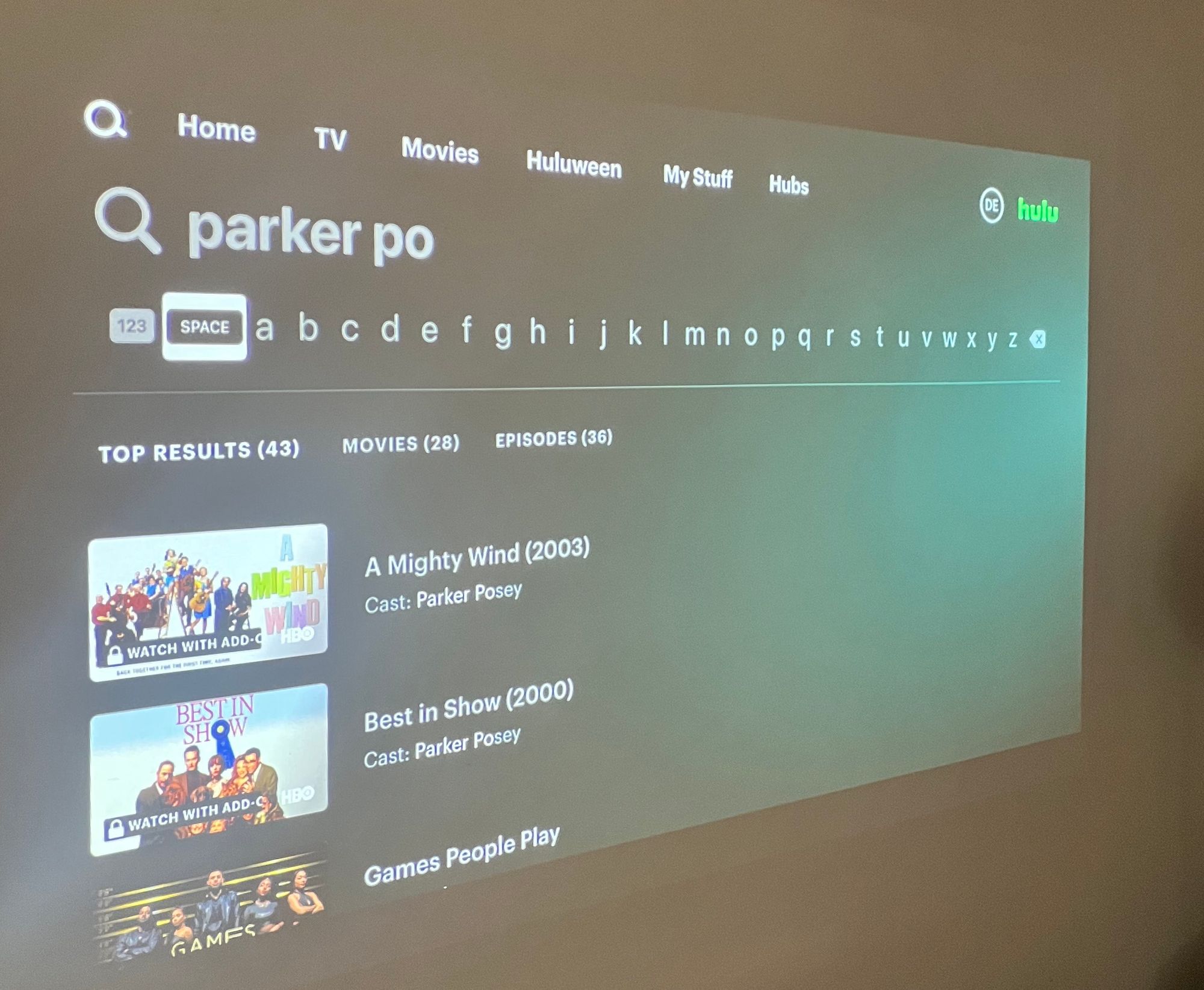 Hulu's You May Also Like recommender algorithms are also a bit half-assed, far too focused on promoting Hulu's exclusive content than good content matches. It's often recommending content that I haven't yet subscribed to. Because it relies heavily on personalization of the home screen, filtering and sorting is not as robust as with other streaming services.
But when content I may be interested in arrives on the service, Hulu ensures that I see it, and its stable of reliable shows and decent movie selection. I'm curious to see what's next for both its content and user experience, particularly now that the service is mostly owned by Disney.
Netflix: Still innovating or skating on legacy?
According to Nielsen, Netflix streams accounted for 7% the United States' total tv viewing time in August 2021, a quarter of all streaming-on-demand video, more than YouTube, Amazon or Hulu. Even with the wealth of other options out there, Netflix remains the most popular, the original, the Kleenex of all streaming tv.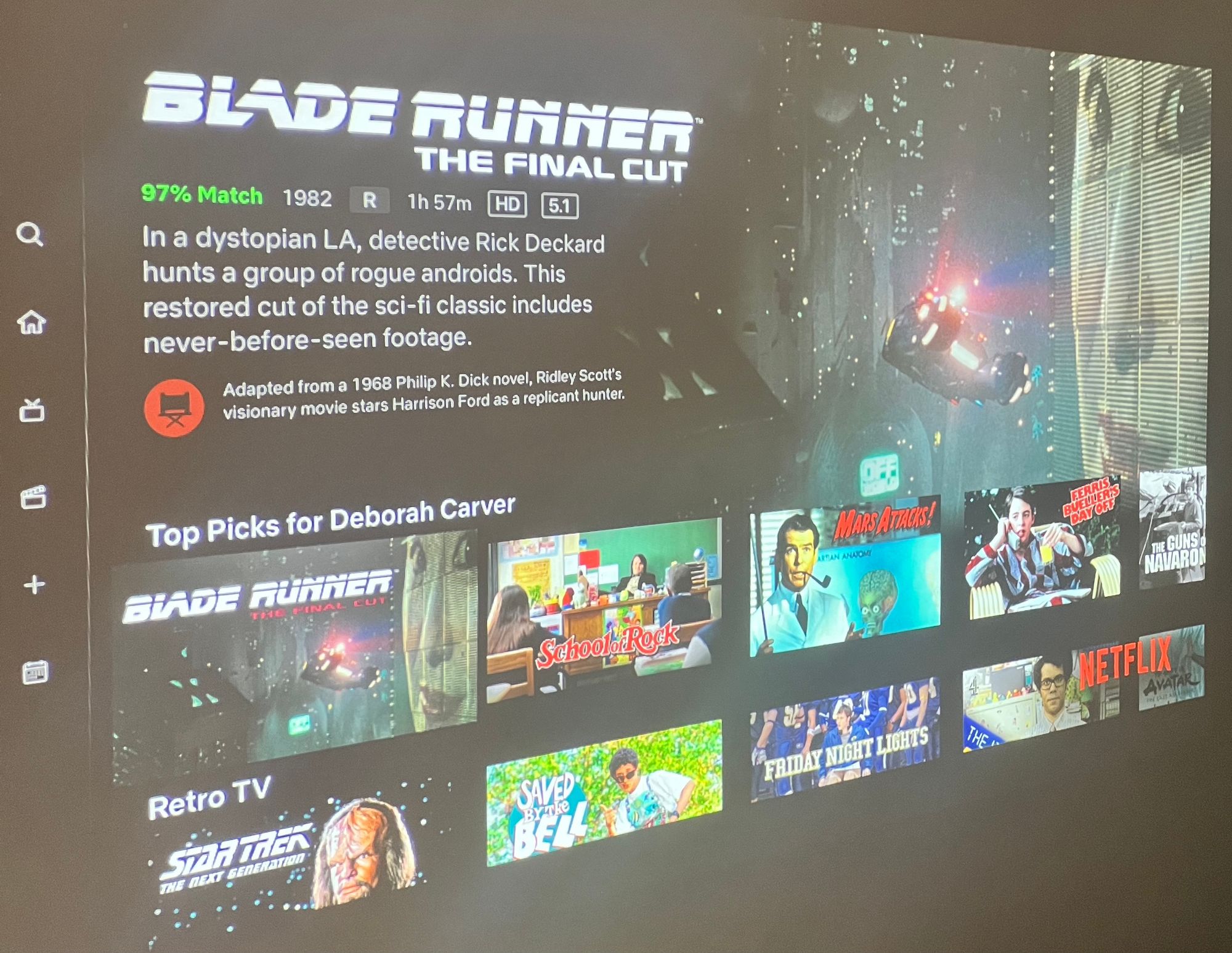 Netflix's library is large, and with the addition of slews of new shows aimed at ultra-specific market segments, it's only growing bigger. The company has become well known for its true crime documentary series, coddling to the quirkier instincts of writers, and exploiting every last bit of interest out of internet fan culture. It takes credit for things like "using data to know that House of Cards would be a hit" (I'm still not over that one) and its own niche Masterpiece Theater.
I'm still miffed that Netflix changed its recommender algorithms from the highly accurate five-point rating system to the far clunkier thumbs up-thumbs down, but otherwise most of Netflix's innovations are in tact. Netflix's search remains unparalleled, whether by actor, title or director, and it has the unique offering of suggesting related content for shows and movies that it doesn't even have.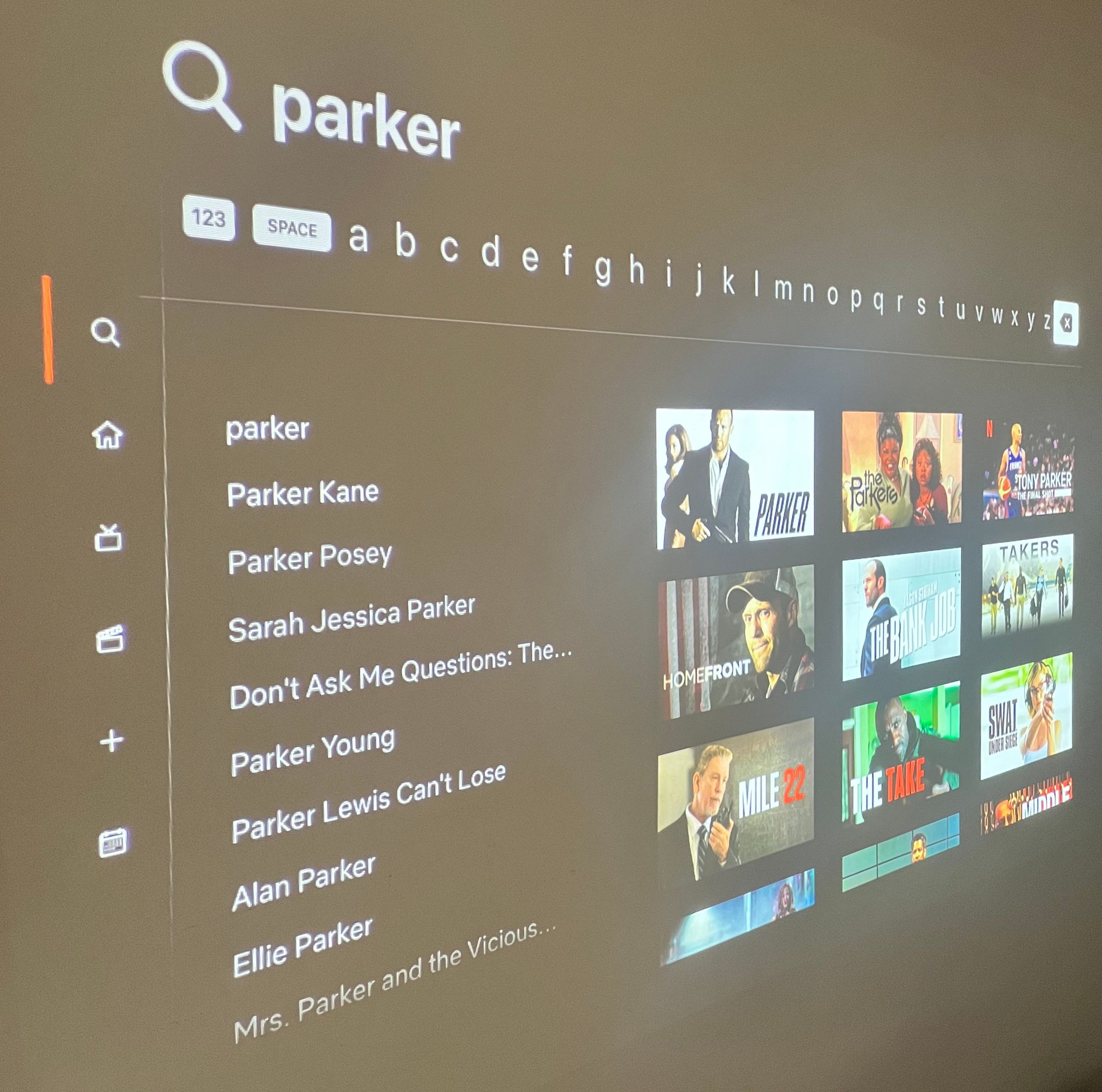 Netflix's curation is minimal, so discovery of new content remains relegated to the "Trending Now" and "Recommended for you" verticals. These are usually half-populated with Netflix branded shows of inconsistent quality, but good movies and repurposed international TV show up on the home screen.
These days, it's trying harder to market its Spotlight content. Every time I log in, I now see Seinfeld, a middling older sitcom that people are still obsessed with for some reason, and I expect I'll see it until the next Giant Promotion takes its place.
My biggest challenge with Netflix's current interface is that trailers begin autoplay before I'm even finished reading a program's description. Autoplay video in any context serves only to annoy me — I am a reader, goddammit — so hearing a trailer begin before I've even registered details about a program does nothing but make me click Mute or switch over to Hulu.
But of course I'm going to watch Squid Game, and my partner retains some strange brand loyalty to Netflix, so we aren't pausing our subscription any time soon. I still like Netflix as a brand, but I also harbor strange fantasies of What Netflix Could Have Been based on that recommender algorithm from years past. Is it better to have streamed and lost than never to have streamed at all?
Sources:
---
Hand-picked related content