Read the first newsletter in this series, covering the rubric for all streaming service reviews in this series, and reviewing film-focused streaming platforms.
More than twelve years after Netflix first offered streaming as an add-on to its dvd-by-mail service, major twentieth century media brands finally plunged into their own streaming services, offering users a better—or at least competitive—streaming product attached to lucrative intellectual property. Why syndicate 30 Rock and Iron Man for a pittance on Netflix's tech when you have Disney and Comcast's market dominance to reap subscription fees?
The launch of Disney+ in 2019, followed by Peacock in July 2020, heralded what media critics called streaming wars. In reality, the experience has been less conflict and more browsing through the burgeoning number of channel-platforms that keep sprouting on our devices, like dandelions, whether we need them or not. Streaming services can make passive video consumption feel more like a research project than the mindless pleasure of a gazillion choices, so an excellent user experience should be a priority for these services to survive.
Since Netflix, Hulu, HBO Go/Now/Max and Amazon Prime created the first streaming tv user interfaces, century-old media behemoths suddenly became disruptors, adding intriguing new possibilities to the consumer experience of self-guided television. Surprisingly, they've used their deep media company pockets to serve up some truly delightful UI and advance the medium.
The rubric: A few additions
This week I've added two new icons to the rubric and translated all ratings to images to make this all a li'l more official-seeming. The two icons represent my least favorite subscription bugbears: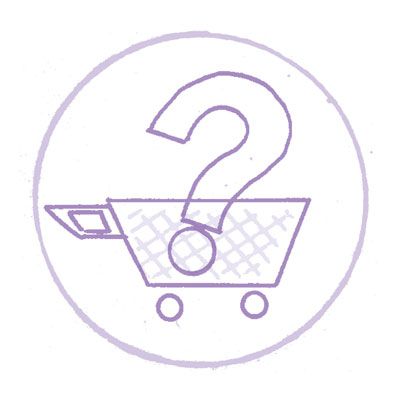 Am I in a store? When this icon is present in the review, the app displays free and paid content side-by-side, indicating that you have to pony up additional cash, even after throwing down for a subscription.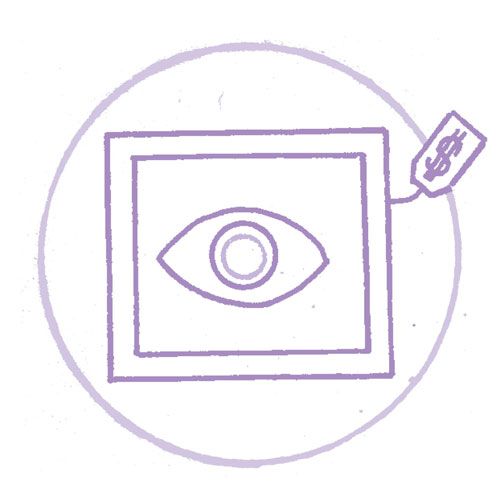 Does this app show ads? When this icon is present, you may see ads on the streaming service. Many services have an opt-out of ads for a few dollars a month.
The amazing Will Dinski, my life-not-business partner, concepted and drew these, as with the other illustrated icons on The Content Technologist. (He's for hire as an illustrator and graphic designer, btw.)
Disney+: All your favorite franchises,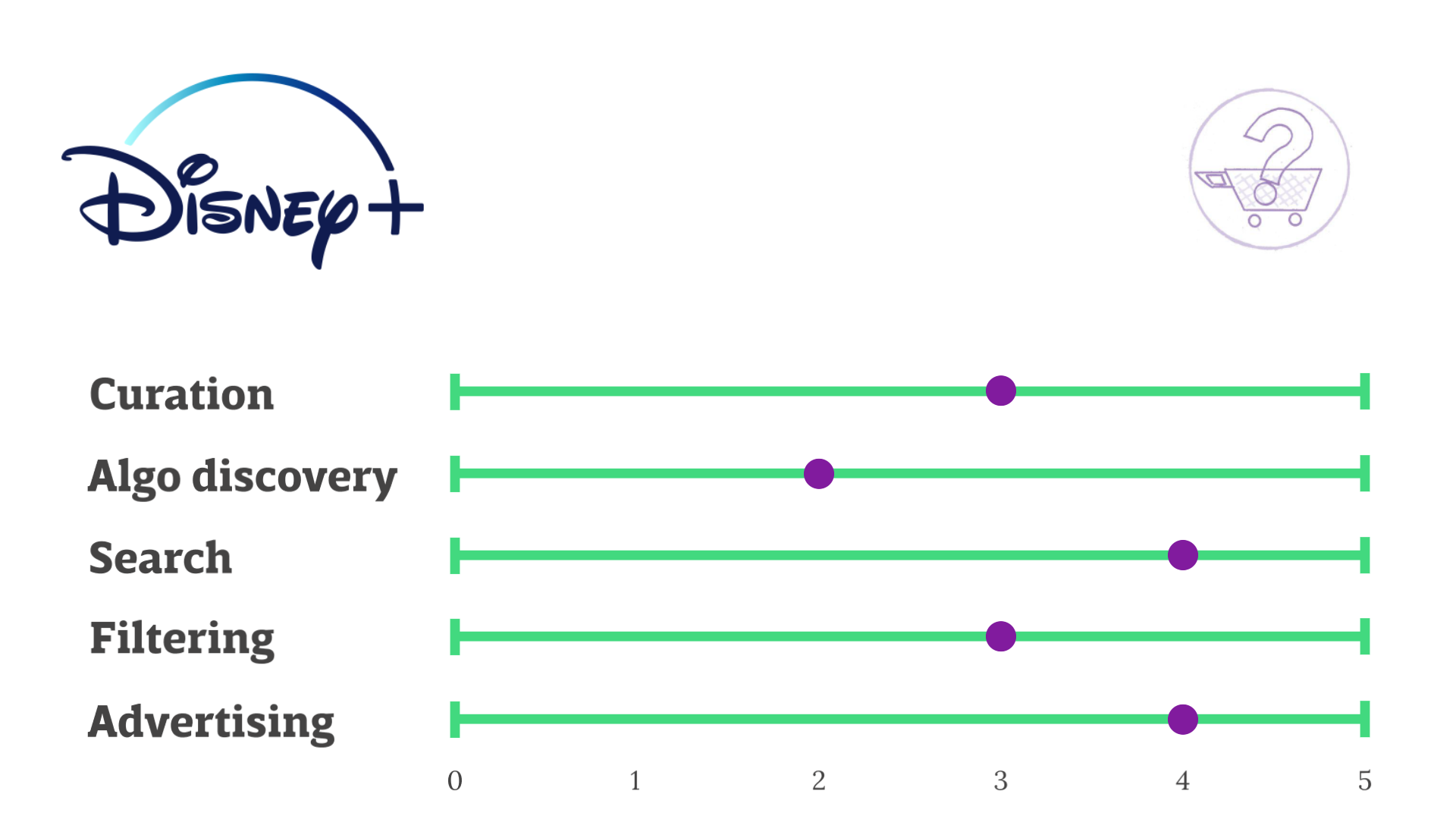 I was never expecting to find missing metadata or error messages in the Disney+ app; if the customer experience of Disney+ were not wrapped up with mouse ears on top, I would be shocked.
Disney+ is the number one home for all things Disney, Pixar, Marvel and Star Wars. As a prickly child-free adult, I'm not regularly interested in any of those intellectual properties except The Mandalorian and the more abstract Pixar flicks. But when I log into Disney+, steeped in Persian blue and bright white, I'm impressed by the sleek design, the curation, the uniformity of it all. Collections and ads populate the home screen, but the search engine and my list are easily accessible. Although both feature random characters I've never heard of before, the Disney+ user interface is far easier to navigate than the plotlines of any Avengers movies.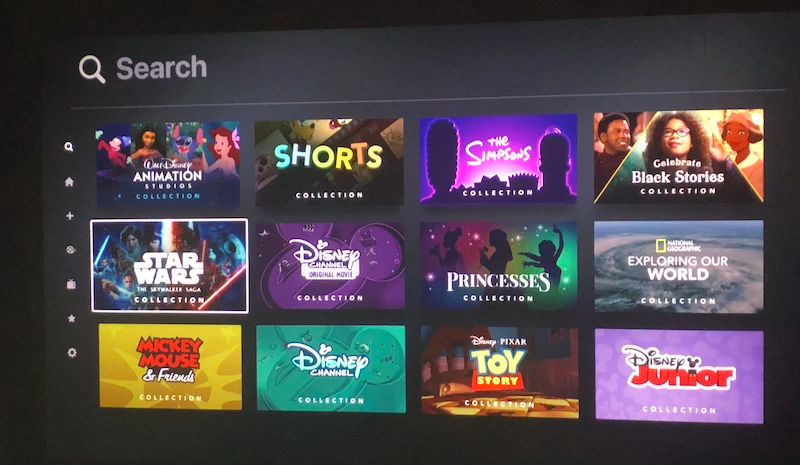 My least favorite thing about Disney+ is that you are always in the store, which, I mean, yeah, I've been to Disney parks. As a child I'd request a visit to the Disney Store every time I went to the mall. I get it. The mouse has long been expert in the art of the upgrade, but it fits right in with the neverending content-upgrade models of Roblox and Fortnite. There's always another opportunity to spend money with Disney+ Premium, aka Disney++, which, like the delightful UI, is brand-consistent.
The newest franchises cost a pretty penny, but don't worry: all my old favorites from Disney's short-lived populist era are at my fingertips.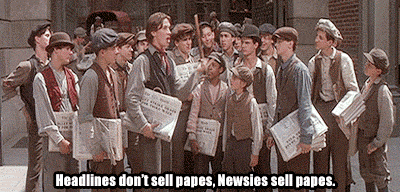 To test the search function, I sought my favorite Disney movie from childhood with a complex title: Wild Hearts Can't Be Broken. No challenge: the app reacted quickly and the movie was easy to find.
Then I decided to search for a topic associated with Disney: "Princesses." Knowing how thoroughly Disney considers its customer experience, I wanted to test optimized the streaming SERP was for topic queries. I received shows and movies with "Princess" in the title, but not the curated Princesses collection shown on the home screen.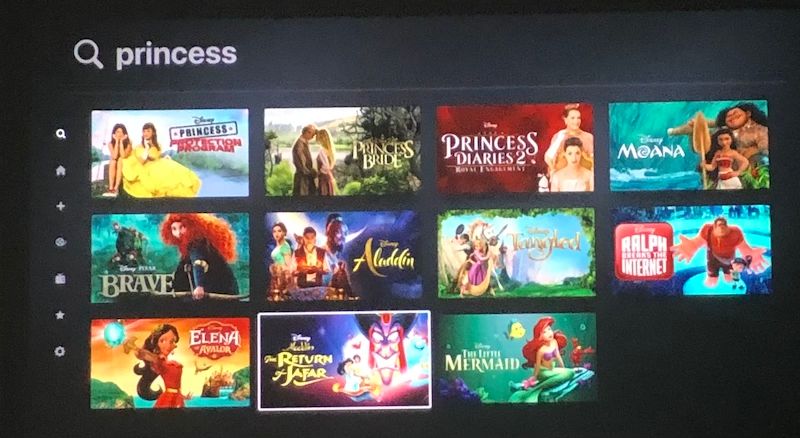 Finally, I searched for "Tiana," the name of the heroine of The Princess and the Frog. A win for all the kids who only know the movies by the names of their favorite characters: Disney+ knew exactly what I wanted.
But don't go chasing Miley Cyrus in the Disney+ app: In true Disney fashion, only franchises, titles and characters get top billing. Individual actors and directors are never listed in metadata and are not prioritized in search. Searching for "John Cusack" surfaces The Journey of Natty Gann and Anastasia, evidently the actor's only two Disney- or Marvel-related roles... but not until the results page tries to sell me 2012's flop John Carter, again.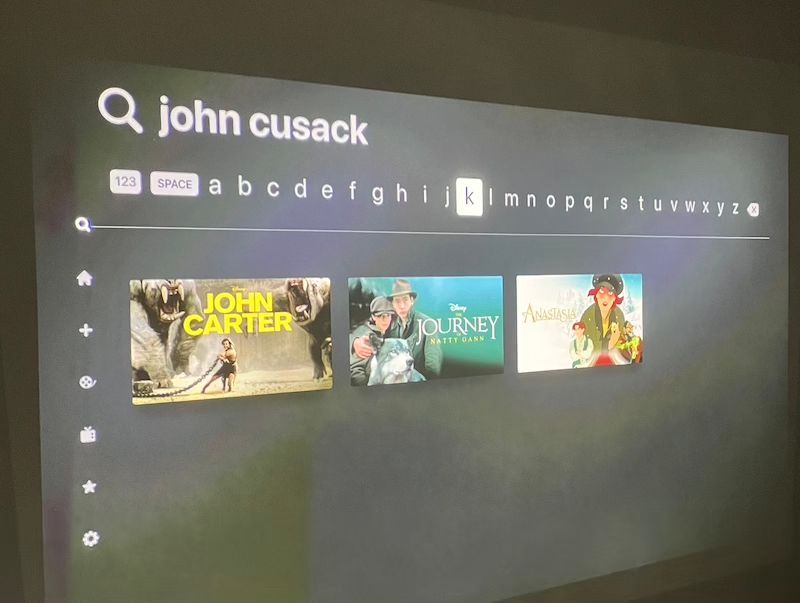 Disney+ is brand-consistent. They've done their testing. I'm sure they employ many content designers and graphic designers. Lucky for fans, they will likely dominate the culture into the next century. For the rest of us, at least we can revisit our childhood with minimum friction.
Peacock: NBC hired content designers! I think!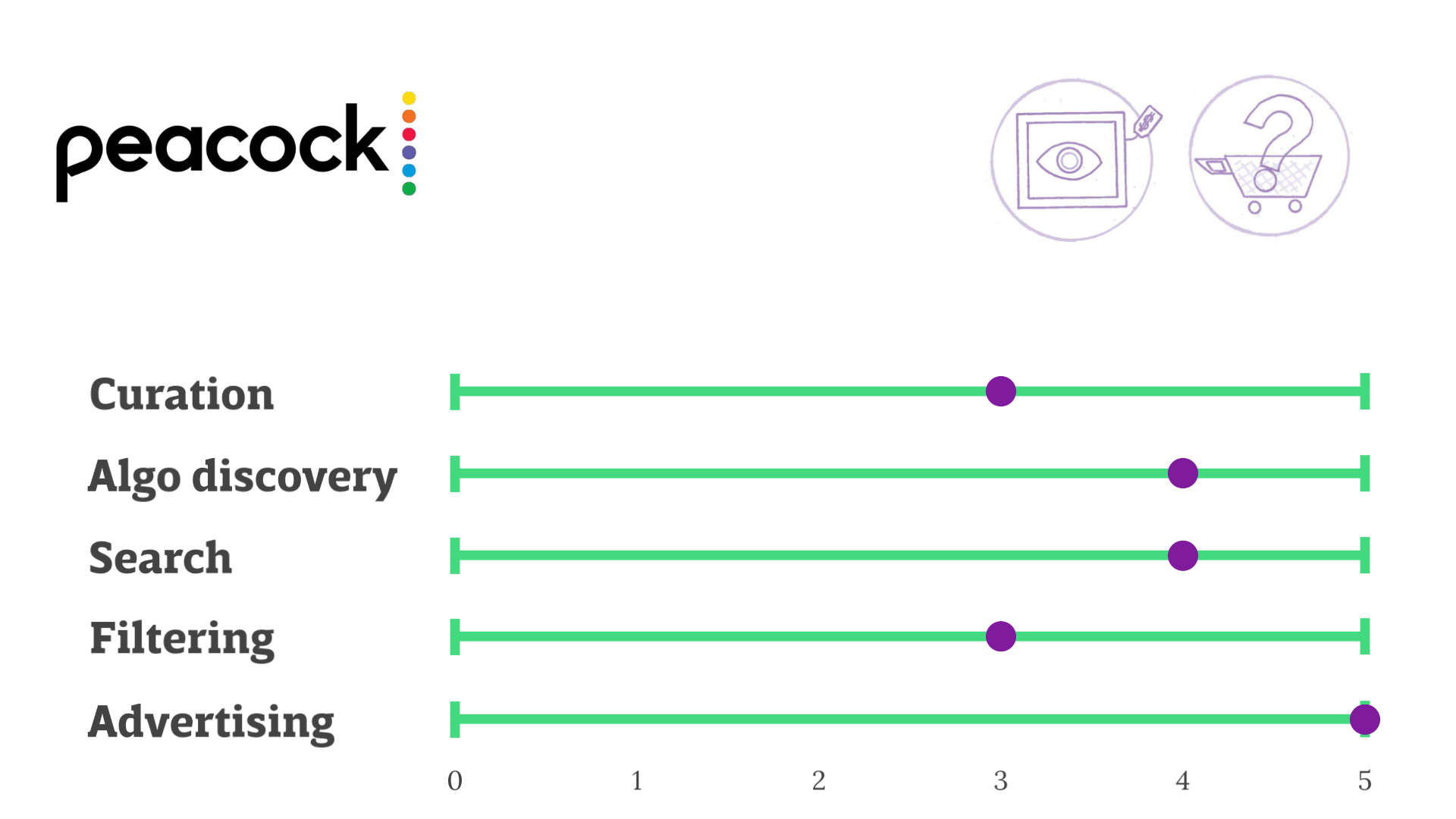 My first experience with Peacock was on Thanksgiving 2020. I'd downloaded the app to see if the Macy's parade and the National Dog Show were streaming. Both these American Thanksgiving traditions typically air on the network NBC, but neither was available to stream on Peacock. What was available instead? The Blues Brothers.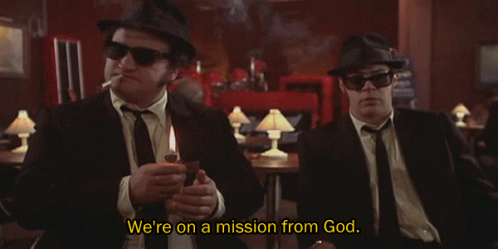 What movie is the best to have on in the background during literally any party or, in this case, semi-distracted holiday cooking marathon? The Blues Brothers.
Peacock's very fine selection of movies brought a bit of unexpected joy to our bleak pandemic Thanksgiving. We followed up with a selection of Thanksgiving tv episodes. (Cheers is the best.) However, until this review, I hadn't spent much time with the app since.
Like NBC, Peacock is free, as long as you don't mind watching a few commercials. There's a premium offering with additional programming and no commercials, but the free version has enough movies and tv shows to casually binge that I doubt I'll ever opt into premium. And Peacock is excellent at marking its free versus premium content, so even though you're technically always in the store, you know what's within your budget.
Like "Smelly Cat" and MILF Island, Peacock is oddly named but fucking delightful. Its library of both film and tv are deep, thanks to Universal's and NBC's archives. If the usual network offerings of sitcoms and cop dramas are too saccharine for you, there are weirdos and outliers abound. Its inventory is deep enough that personalization appears to be somewhat meaningful. Based on my brief viewing history, the Peacock app surfaced 2003's queerdo drug-club romp Party Monster, a cult flick that ticks all the "personalized for me" boxes: a good soundtrack, attractive young people dancing, and peak Chloë Sevigny.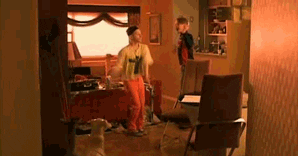 And don't worry, normies: live tv options are plentiful, if not mainstream. Sports! They're there (rugby! soccer! lacrosse! some NFL!) as a premium offering. Not my preferred sports (tennis, basketball), so I can't speak to the experience or quality. As long as you don't expect the app to replicate broadcast NBC, you won't be disappointed.
If you are the kind of masochist who opts into live talking head commentary shows, you can find those on Peacock also. It's like off-brand cable news, but cable news is off-brand journalism, so hey! If you like that stuff you'll most likely be satisfied! For me, this type of television is clearly marked on the app and, thus, easily avoidable.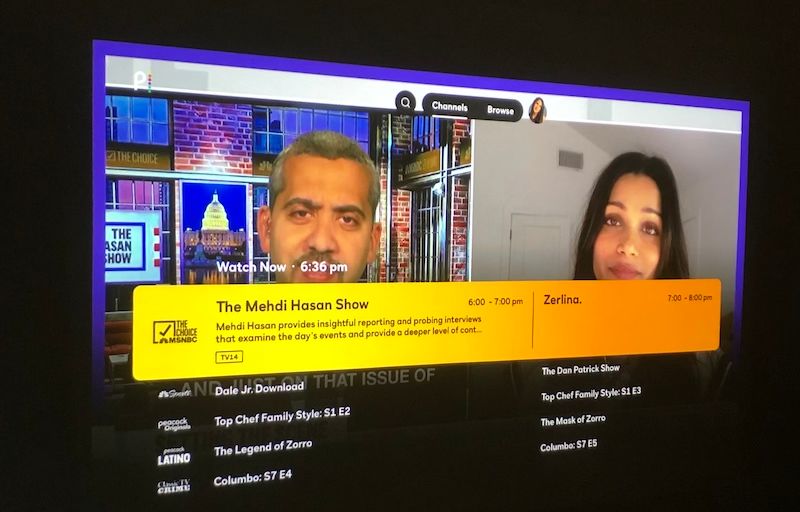 My favorite innovation is the More like this feature for each piece of content. Typically "More like this" features on streaming services and websites are opportunities for the app to showcase its priority shows, yet again, under the guise of "you'll like what we spoon feed you." But on Peacock, More like this gives you actual movies that are More Like This!
When legacy media companies move to digital formats, their content surfacing systems tend to use labels that are more clickbait clever than functional for a user completing a self-directed task (stay tuned for an example). However, the curated categories on Peacock are meaningful, descriptive, and clever at the same time... it's almost like they hired multiple content designers and UX professionals to develop their copy and test their experience!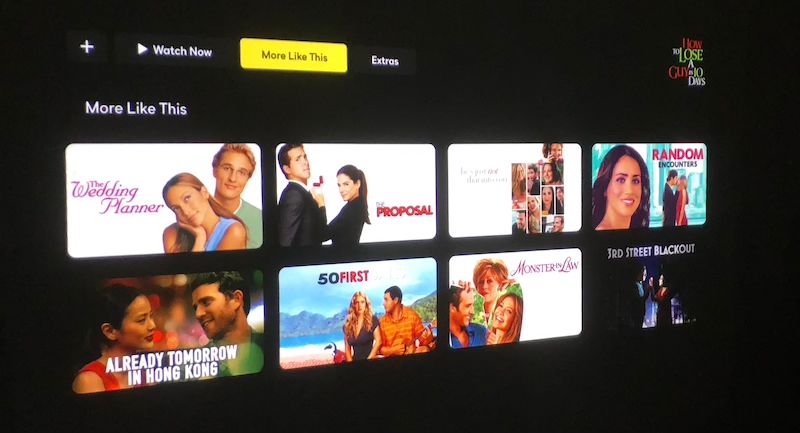 Peacock w orks really nicely because it's not integrated into the clunky, blocky Apple TV interface. Titles on Peacock don't show up in Apple TV's search function—fine by me, and likely a good brand move long-term to keep the app's performance self-contained, rather than dependent on Apple TV. (Disney+ is similarly not integrated into the Apple TV experience.)
The transitions are slick. The metadata is plentiful. Filters are solid. The search works, whether I know the exact title of a show or I just want to watch something by Tina Fey. On Peacock, I know what I'm looking at and have enough information to decide whether I want to opt in, always. It's above and beyond most competing streaming service UX. Are people watching it? That's not for this review to say! I just dig the experience. Now I'm gonna watch Smokey and the Bandit free, with minimal commercial interruptions. Peacock: reliable for campy fun with a solid soundtrack.
Discovery+: I'm not sure what the + is for but I'm sure I'll find it one day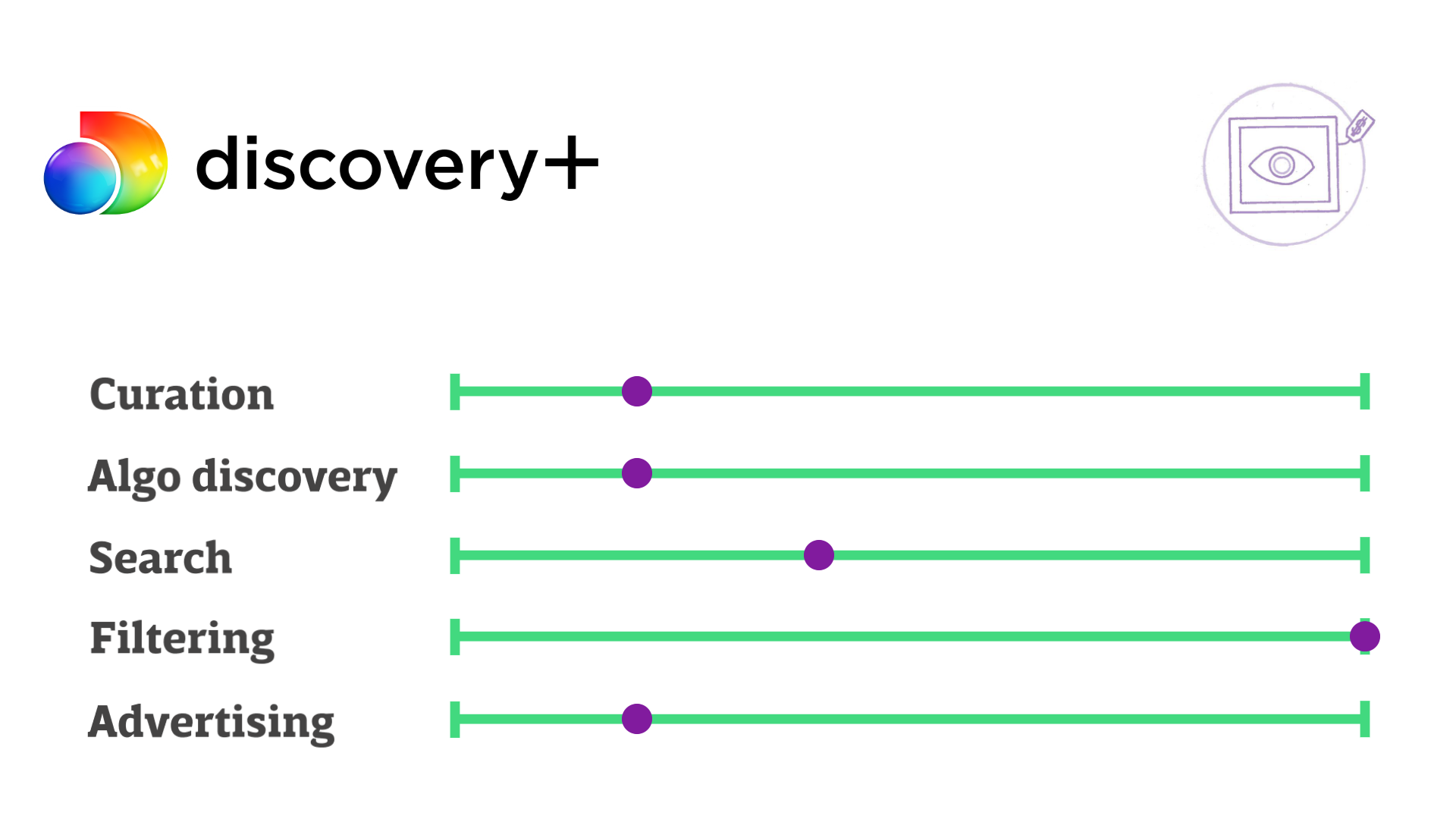 Of the newest entrants to the streaming service scene, Discovery+ is the most promising. AMC+ basically bricked my Apple TV the first three times I tried to log in, and besides it only seemed to offer The Walking Dead and not American movie classics. Paramount+ likewise had a disappointing selection of films, considering my generation knows the brand as a movie studio.
Discovery+ comprises the most well-known basic cable documentary and reality tv channels as well as their archives. Want to watch cooking and travel documentary shows? Cool! Life-gawking reality? Discovery+ has it! Home renovation? Yep! A surprising amount of ghost and alien hunting shows? This streaming service has you covered.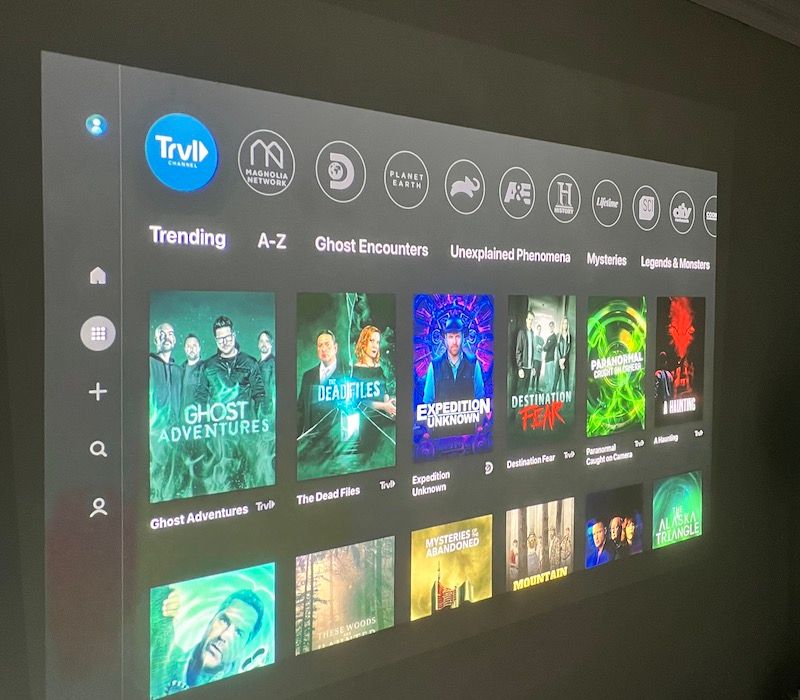 I admit that this service isn't necessarily to my taste, but I like a good travel show once in a while, and I'll happily watch Pawn Stars or home renovation shows when I have access to "real" tv.
However, Discovery+ keeps trying to sell me ghost hunting television, a genre I've never understood since there's... nothing to look at. I tried to tell Discovery+ I like Tony Bourdain and Mythbusters, but every time I log in, I get more ghosts. The service is marketing something called "Ghostober," one of those unfortunate media portmanteaus that fails all accessibility tests. Remember that clickbait-clever I mentioned above? Discovery+ is full of idiomatic shorthand. In my experience, "clever" style is never worth the loss of quality user experience.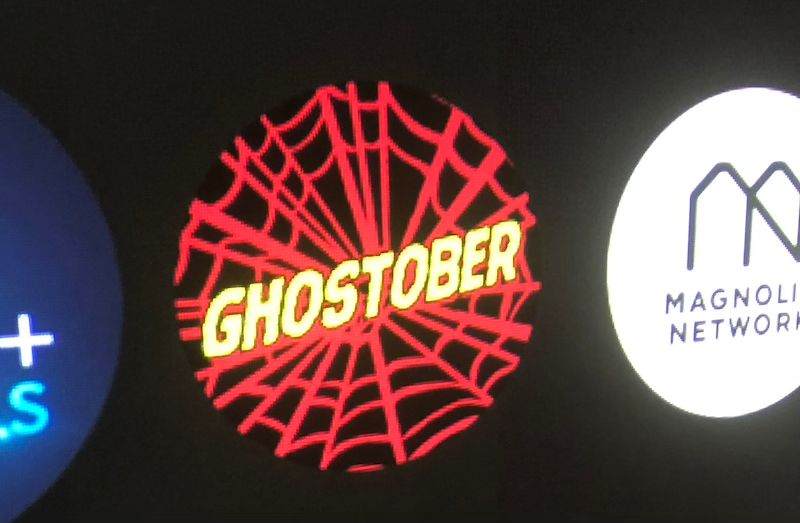 When I pass over the ghosts in hopes of finding something slightly more visual, I find wedding industrial tv or fertile evangelicals. Discovery+ knows the strengths of its library, but doesn't offer much help for the casual fan. True crime is everywhere, as are home renovation shows... but there's not that much difference between the "Home" and "For You" tabs, indicating that personalization and inventory are still getting there.
What Discovery+ lacks in metadata, it makes up for in filters. Programming is highly fiterable by network and by genre, even if the topic filters aren't universally applied to all properties.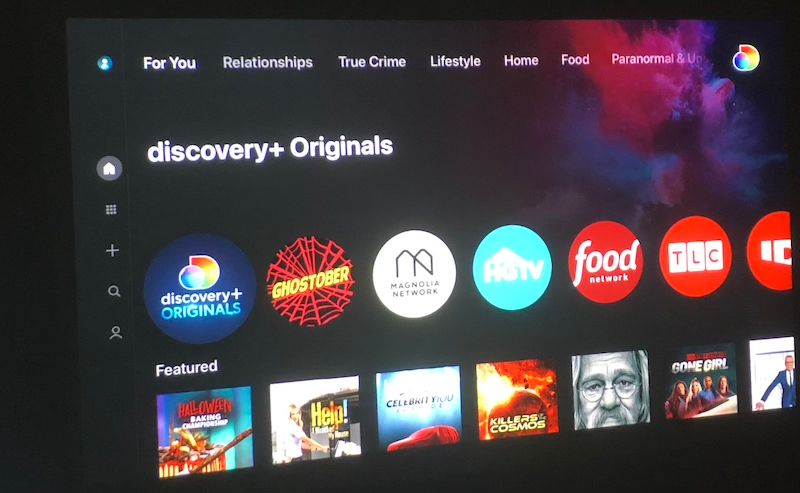 Before our vacation, I thought it might be interesting to watch all the available food or travel shows about New Mexico. Searches for "Santa Fe" came up short, but "New Mexico" revealed a wealth of individual episodes, from aliens to enchiladas. Discovery+ seems to know its strengths, even if the interface isn't fully populated with descriptive, necessary metadata.
I don't like digging too hard at new services, especially when I've had a mediocre experience, so I'll give Discovery+ and the other + services time to improve and hire UX designers and content pros who understand digital behaviors.
Next week: the establishment, at least as far as streaming TV goes.
---
Hand-picked related content