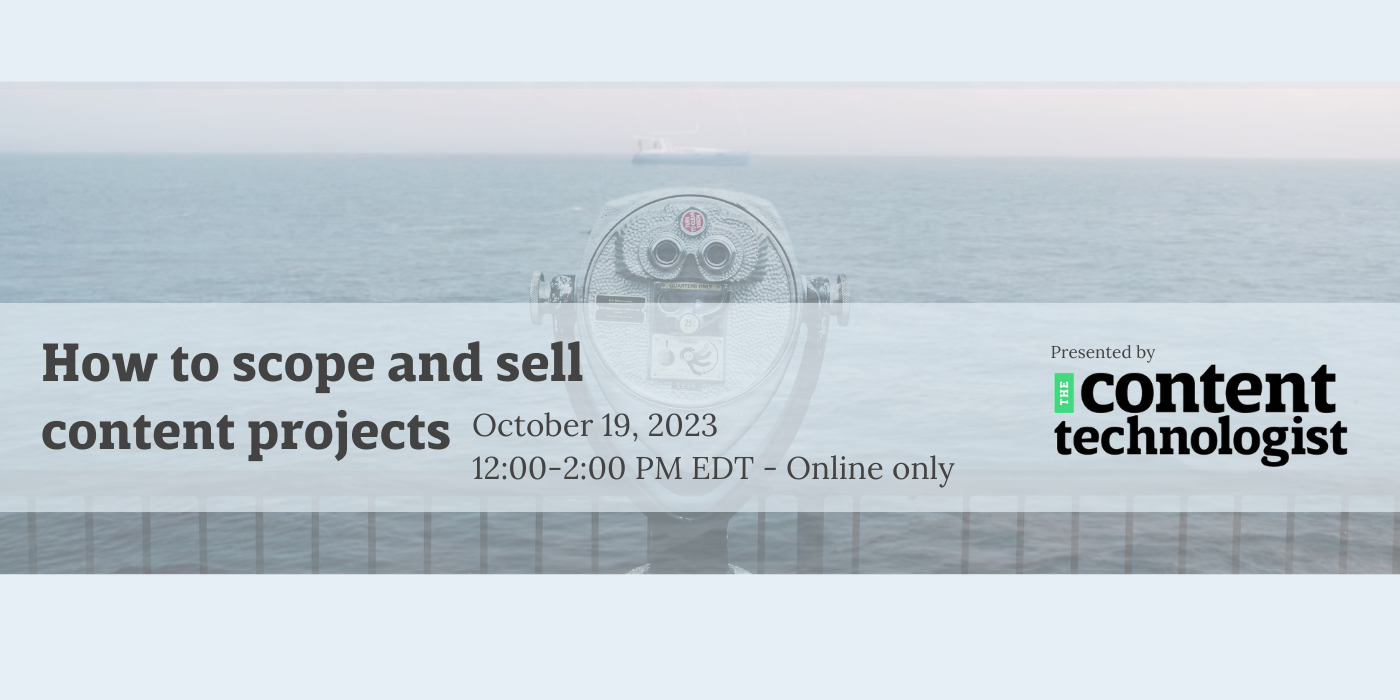 O from 12:00-2:00 PM EDT: How to scope and sell content projects
Designed for: Independent creators, agency strategists, and brand-side leaders who want to launch more advanced content marketing projects
Looking to sell more complex, comprehensive and lucrative content strategy projects next year? This workshop on content project scope and administration will help you level up your proposal and pitch game.
Whether you're managing content strategy at an agency, selling content projects internally at a brand, or working as an independent freelancer, this workshop will give you practical skills to level up your proposals and, more importantly, get them approved and signed.
Content Technologist founder and publisher Deborah Carver will walk you through her project scoping process, from discovery and strategy to execution. She'll outline the necessary proposal and pitch elements to get your content project approved by business leaders and executed profitably.
With a decade of scoping and selling millions of dollars' worth of content projects for high-profile clients—including four years of running a successful freelance consultancy— Deborah will coach you in speaking the language of business decision-makers, even if you're usually a freethinking creative unicorn.
We'll also feature scoping and selling processes of other industry professionals, so you can customize your approach based on your style and business.
Register below for the two-hour workshop, which includes internal working sessions and a practical template for creating better proposals. Content Technologist members can check their email for a link to a significantly discounted ticket.
Pricing: $300 for non-members, $250 for members
Interested in sponsoring this event? Reach out here.