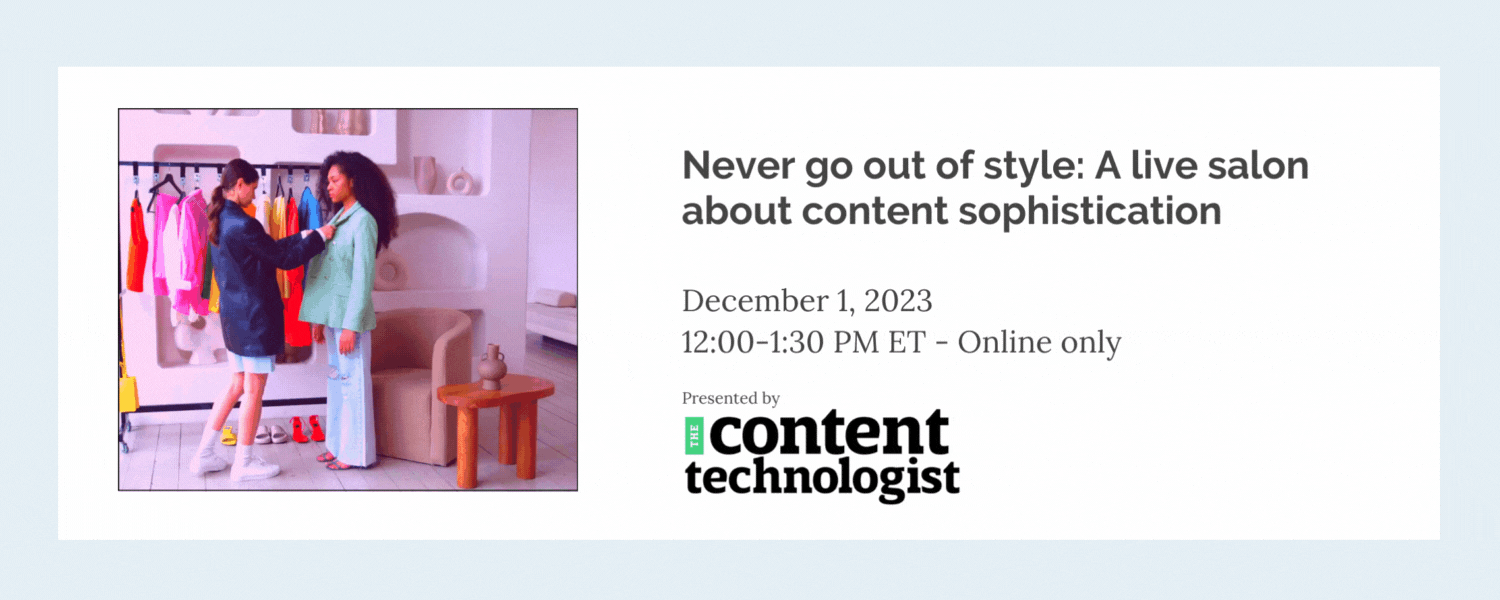 December 1, 2023, from 12:00-1:30 PM ET: A live salon about content sophistication
Designed for: Anyone who wants to level up their content strategy in 2024
In the age of automation and replication, style sets your content apart and makes it more human. But what is style, exactly? Get ideas for how to cultivate and advocate for content style in your organization; identify tools and tips for keeping style on-brand; and help us define the different dimensions of digital style.
Join us! Tickets are only $10, and you'll get ideas to level up your content's style to a new level of sophistication. Sign up below.
Interested in sponsoring this event? Reach out here.