I'm back! Two years of The Content Technologist and a review of all the software in my current stack.
Happy birthday, The Content Technologist!
As of July 25, The Content Technologist has been publishing for two years, and hey! That's longer than most newsletters launched in the past two years will ever publish! Maybe I didn't publish every week like I did last year, but 36 new issues is nothing to sneeze at.
Anyway, The Content Technologist is officially a toddler, trying to find its way as a brand on wobbly legs. Growth is inevitable. Options are abundant. But none of it happens without creating more content.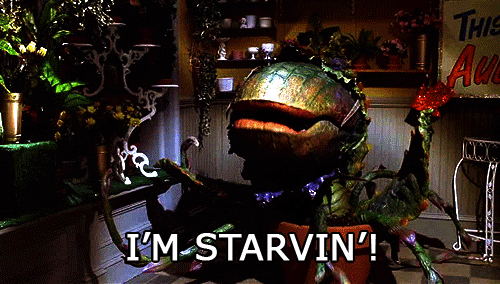 To be perfectly honest, I'm still super deep in client projects and am not prepared for the data-driven insights I'd dreamt of compiling for my two-year wrap-up, but here's a brief summary of the past year without any schmancy stats:
Client work fell off at the end of 2020 because, y'know, very few businesses were able to invest in website redesigns or strategic long-term SEO strategies during a pandemic.
I quit Substack and moved this newsletter 100% to Ghost in December, publishing what is now the second most popular post on my website. I also redesigned my website, and my awesome partner Will Dinski redid my logo and branding.
I tried and failed to post daily links as a Content Technologist website feature. I'm never going succeed at daily content, and that's ok!
In the middle of the client work drought, I launched paid subscriptions and began working on an Intro to SEO course and a couple of other projects in an attempt to diversify revenue streams.
During spring both client work and existential anxiety hit hard and I totally failed to make progress on the Intro to SEO course beyond the first five lessons but kept my sanity and business in tact, so overall a success.
Recently I've been focusing on some badass client projects, making up for last year's work drought and gradually carving a more sustainable future for The Content Technologist amid the "creator economy," which is simultaneously a boon and a giant WTF for an independent digital freelancer.
I'm hella proud of everything I wrote over the past year, but these are my most faves, most of which are for paying members only. Goes to show that if you're a supporter, you get the best of the bunch:
Thanks so much to readers and supporters for joining me on this journey. Thanks to my clients for bringing rad projects to my attention. The future's looking bright for The Content Technologist, so stay tuned.
---
Do you enjoy The Content Technologist?
Want to support this newsletter? Would you mind sharing a testimonial?
Since there's no Apple Podcasts for newsletters, I'm building a testimonial page, which I should have done a long time ago.
If this newsletter has ever helped you do your job or learn something new about SEO/UX/analytics/movie gifs, reply to this email with whatever you'd like to say, and I'll likely add to the page. If you'd like to list your company/website or remain anonymous, that's fine too. I just want to hear from you.
---
My 2021 tech stack: Robust audience research and a slick SEO toolkit
In previous years I published this review of all the tools in my stack in August (read the 2019 and 2020 tech stacks). With big plans for next month, I've decided to shift and publish my third-annual tech stack overview in the anniversary issue.
I've made some big changes in my stack across the board, especially as I'm aligning my business with my values and making the most out of software investments. I also tried some flashy new tools—looking at you, Superhuman—which messed up my workflow for weeks. It wasn't the tool; it was me. (Or was it?)
Here's where I've landed. I've linked all the reviews I've written for these tools... and I've reviewed almost all of them! Mostly this means my last-minute review reserves are depleted.
New additions are marked with a *.
Audience and social listening
All new additions! Definitely upped my organic audience intelligence ante this year. Expect more on audience intelligence data this fall. (And if you want me to build you an audience profile from this killer data, hit me up.)
SparkToro* - Influencer identification and audience analysis
Brand24* - Perfect for media monitoring, social listening and content research, I'm glad to have this one back in my stack.
BuzzSumo* - Combing through the most shared content on the internet is much easier with BuzzSumo (although TBH, my new outlook on social platforms makes this tool less useful than it used to be).
Web analytics
Google Analytics - So I wrote excitedly about Google Analytics 4! And then I spent hours upon hours deeply using it, and it's never been exciting. Mostly it's been frustrating. But they've added lots of features recently so... grumble grumble... I'll keep learning.
SEO toolkit
Proud of this set: Inexpensive, professional and high-quality data and the data's good.
Screaming Frog: Show me a better crawler.
Mangools*: Keyword and light competitive research. High-quality data without the cost of extra features I don't need.
Ahrefs site audit*: Just the free site audit, not the whole thing. Their rank tracking is tooo much, but the free site audit is quality.
Google Search Console: A necessity for a business based on organic equity. In here at least 3x weekly during slow months.
Moz Link Explorer and Toolbar - Backlinks and their liasions. It's free, it's consistent, and Moz's domain authority metric is a lynchpin of SEO KPIs.
Editorial, email and website management
Ghost is my CMS/ESP of choice. Really loving the experience and the direction it's heading. Enjoying a CMS is a pleasure I've missed. (If you're interested in using Ghost and want to help me out, use my referral code! It's the only referral code I use on this site.)
Markup.io*. Excellent on-site markup software for corrections and suggestions. And somehow it's still free when will the venture capital run out.
Typeform. Surprised there aren't more competitors in the "pretty, functional forms" space.
Canva. Surprised there aren't more competitors in the "decent templated images without Photoshop" space.
Google Drive - Of course. Recently adopted a policy that I'm no longer working with docs that aren't cloud-based. No more emailing Microsoft Word files back and forth like it's 2001. If you aren't into cloud-based editing, I'm probably not a good fit to work with you!
Ulysses - I enjoy writing in Ulysses, even if I'm not using it the way it's designed.
Information architecture and UX
Mural - Still absolutely baller for client working sessions. I've been peeping at Miro because clients are into it, but for now I'm still a Mural stan.
Figma - Comforting in a way that Adobe products could never achieve,
Flowmapp - Necessary for website IA management.
Business and project management
Bonsai - contracting, pipeline, payment and proposal management
Quickbooks - my accountant's favorite accounting software, so it's mine as well
Calendly - Are you even an online businessperson if you don't write "find some time in my Calendly" at least twice a week?
Bella Scena - Still my to-do app of choice
Toggl Track - I export the data to Bonsai to figure out where I'm profitable, where I'm spending too much time, etc.
Airtable - I have a number of half-finished databases in Airtable and should really make better use of this excellent software if I'm going to continue paying for it.
Pocket - Links, collected.
Otter.ai - Transcribes my calls and makes my life better.
Connection, coworking and community
Slack - I'm in too many gd Slack channels but I also can't imagine my worklife without it.
Discord* - Slowly adapting to the idea of using Discord for work, instead of just game nights with friends.
Google Meet and Zoom. Of course.
Deletes from the past year
SEMRush. It's now loaded with far more features than I need and during the great work drought of Q4 2020, it became clear that it was out of my budget. I found another few lower cost reliable sources for the same types of data—lower cost because they have far fewer functions, not because the data is any better or worse.
Substack. I chronicled this well enough, and it was my most popular post published in the past year, next to that damn Netflix KPI post from January 2020.
Wave. During this year's extremely confusing tax season, with PPP and EIDL and quarterly estimates gone wrong, I switched to QuickBooks.
And there you have it: My digital business partners.
---
Next week's issue is for paid members only. Want access?
Upgrade your membership
---
Content tech links of the week
---
The Content Technologist is written by Deborah Carver, an independent consultant based in Minneapolis and a member of Indee Marketing Co-op.
Want to work together parsing out content analytics, SEO, design and strategy or any of the other topics covered in this newsletter? Get in touch or just reply to this email.
---