In late 2022, The Content Technologist launched its first concentrated training course, Understanding Google Analytics 4. In 2024, we'll be releasing a series of email course deep dives about topics related to our approach to content strategy.
Watch this space for more courses.
Understanding Google Analytics 4
The transition to Google Analytics 4 has already passed, and we're all stuck with a new analytics platform that often feels radically different frmo .

This course will give you the answers to top questions about GA4, including:
How do I find the metrics I need to make decisions about my content?
How do I configure events and conversions in the new interface
What is the interface like, and how do I access the best reports?
How do I customize GA4 for my organization?
The Content Technologist's first-ever course aims to demystify web analytics for everyone, whether you've previously learned GA or you're a complete analytics newbie.
Understanding Google Analytics 4 is a combination of video, text, and quiz content, delivered via email 5x a week for 4 weeks in a row.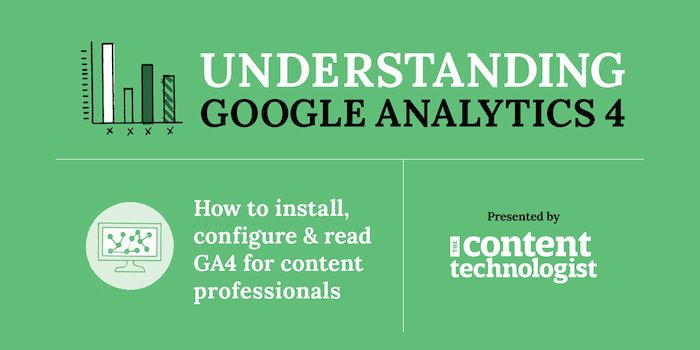 Understanding Google Analytics 4
The goal of this course is to empower content professionals and non-marketers to understand their web analytics so they can make a more informed business case for the impact of content.
Take the course
Stay tuned! More courses coming soon.